Mr. Barnes: our favorite teacher, but are you his favorite student?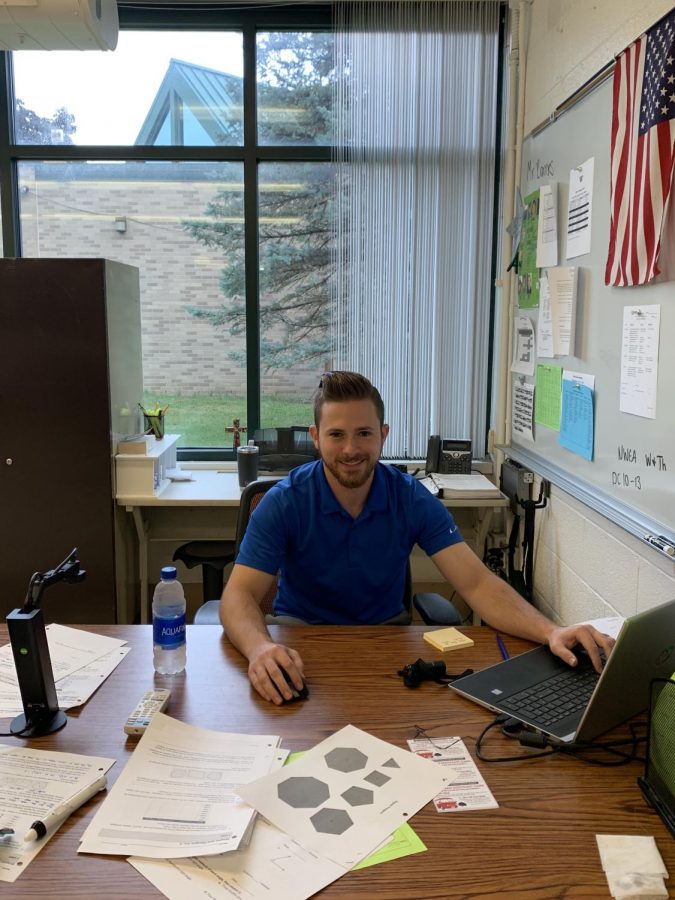 Vallyn Rowe-Porchia, Marie Grahor, Victoria Argust, Isabella Wichmann, and Anne Wiltrakis
September 23, 2019
Mr. Steve Barnes is a favorite teacher amongst all 7th graders. Barnes has been teaching math at West Middle School for 4 years. He enjoys being around kids, especially when they behave. Are you his favorite student?
Mr. Barnes favorite part of teaching is coming into the good energy that his students bring in each day. His least favorite part of teaching is when people talk while he's talking. He stated, "The perfect student is someone who is respectful to everyone in the room, and someone that knows the balance between being a kid and a student." He likes his classes to have the right amount of silly and serious.
Mr. Barnes attitude can be described as "chill." One way you get on his good side is by knowing his favorite things and activities. For starters, he says his favorite food is crab legs "with a little squeeze of lemon and no butter." Mr. Barnes has a passion for hockey. His favorite player, who is now retired, is Steve Yzerman.  
You could also talk to Mr. Barnes about what he did before he became a teacher. Barnes worked at Kids Time at Farrand and Bird Elementary. Kids time is before and after school kid care that some elementary schools have. He loves being around kids, and he even met his wife through Kids Time.
Now you know some of the ways to his heart.