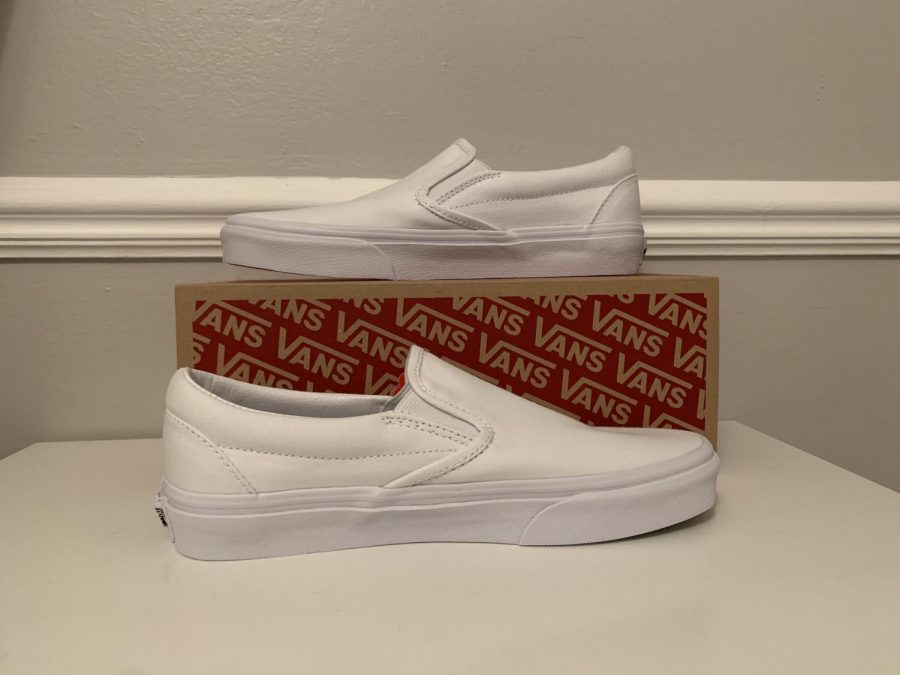 The West hallways are filled with students wearing trendy shoe brands. The top 2020 shoe trends for teens are Converse All-star shoes. Vans off the Wall come in second, and Nike Air Force ones in 3rd. But which one of the three is the best? Why does everybody like them? Why so trendy? 
 Gabi Lopez, Sawyer Dillion, and Nicole Kash, Avery Fox, and Vallyn Rowe-Porchia all chose Vans off the wall shoes to be the best because they are comfortable. "Personally, I think that the plain white vans go with every outfit." Gabi thinks that everybody likes these brands at our school because they are very trendy. Sawyer thinks they are popular because a lot of girls wear them. Vallyn owns a pair of Converse and Vans and wears them frequently. She prefers Vans as well because she likes all the different types of shoes. Low top, high top, lace-up, slip-on, checkered, plain, etc.
Sydney Meyer, on the other hand, likes Converse All-star the best out of the three brands. Sydney likes low top shoes the best. Sydney in all has 8 pairs of Converse.
 Personally, both of us think that Vans shoes are better. We both really like the white slip on vans because they are comfortable and they are the most popular at West. Which brand do you prefer?