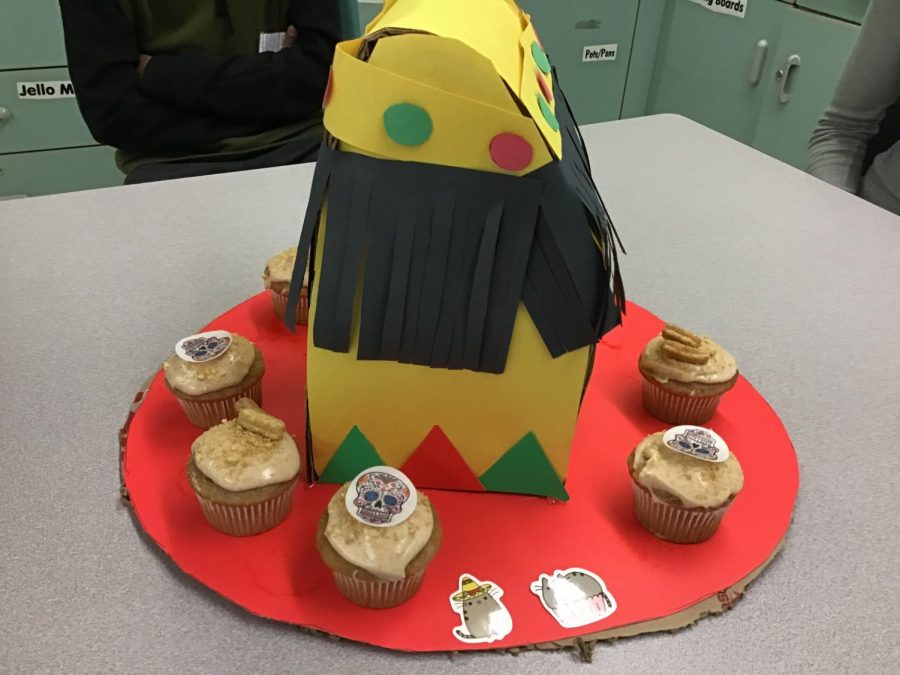 Levity Lockwood
The eighth-grade LME competed in Cupcake Wars on January 13th, 2020 in Mrs. Bazzi's classroom. Eighth graders at West were told to make cupcakes, and then the cupcakes would be judged on being taste and style.  The judges for the competition were Mr. Smiley, Mr. Wooster, Ms. Becky, and Mr. Durocher. Kitchen 5 was the winning group, with cupcakes that looked like mini ice cream cones.
 Gabi Runnion, 8th grader, stated: "We all looked online and brainstormed with the group." Her group wished that the judging was on Friday because their cupcakes turned out a little bit dry. This group made three different flavors of cupcakes: Vanilla, Chocolate, and Strawberry.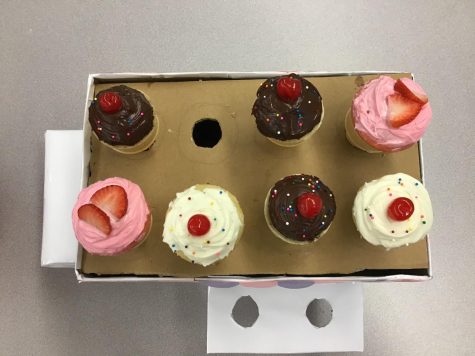 Ella Miller, 8th grader, said that she had cupcakes similar to the ones she had for her birthday, but she added more decorations to the ones she made. Ella said, "I think my group did really well, and I'm excited to see how everything turned out."
Ella Dipple, 8th grader, competed in the cupcake wars, and her group came up with the theme of their cupcake by searching up photos. When they found one, they would base the cupcakes on a video game idea. If there was something they could change, they would have used fondant for the characters instead of sprinkles.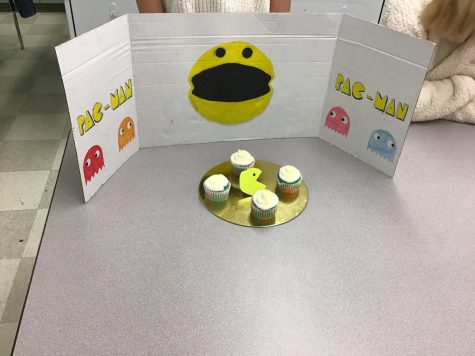 Elise Detgen and her group came up with the New Year's theme because it was recently New Year's. They used golden sprinkles and had a big 2020 on the plate. Her group wished that they put the decorations (Oreos) last, and had changed the flavor of the cupcake.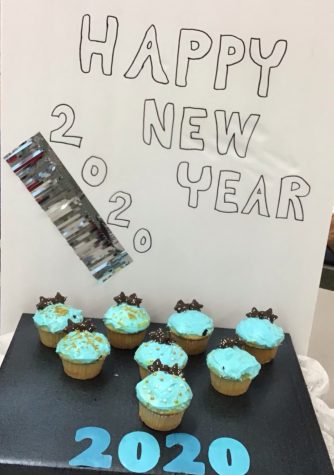 The overall winner of the Cupcake Wars is kitchen number five,  with their ice cream shop themed cupcakes.