The Mysterious Disappearance of the Library Recess Passes, EXPLAINED! "Well they didn't disappear, but yes, keep going." -Mrs. Kulczycki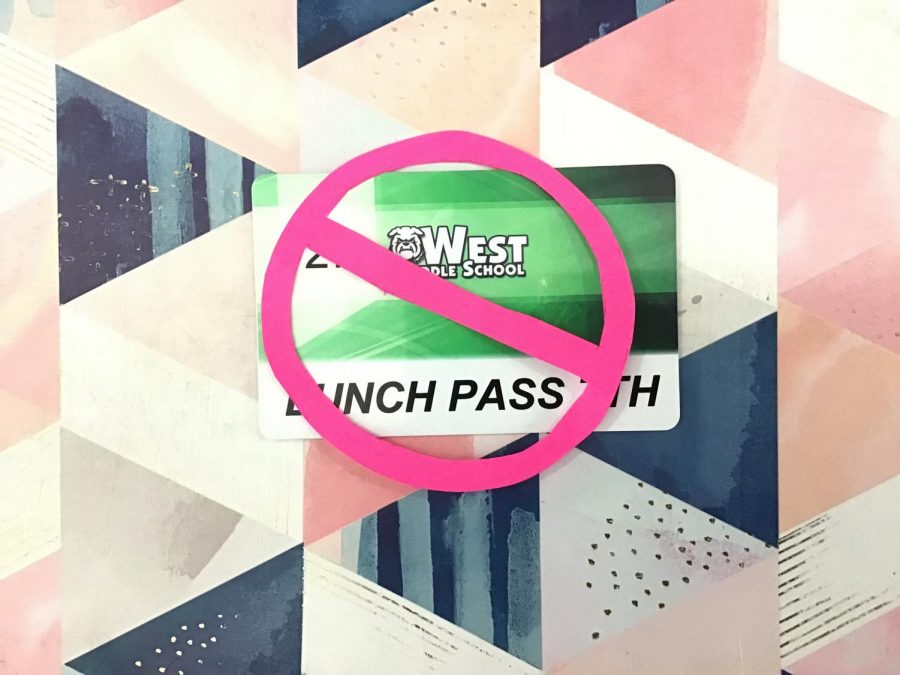 West's library passes are no more! Mrs. Amanda Davies, the librarian at West Middle School, teamed up with Mrs. Lauren Kulczycki, West Assistant Principal,  to try to figure out how to make access to the library during recess more fair for students who ride the bus in the morning and the students who come by car.  Their solution? No more library passes. Instead, the first 40 students that get to the library after the fourth-hour bell rings get into the library during recess.
Mrs.Davies expresses her opinion on the policy, " Yeah… so the policy has made it so that there's a wider variety of students coming down…" She also clarified that this change won't go back to morning passes because it was unfair to the students who rode the bus in the morning and were unable to stop at the library before the first hour. 
Ava Boccarossa, West seventh-grader, explained, "Alright, it's easier for the librarians because it's more fair, you just have to get there first and people aren't losing the passes anymore, but if you are at lockers really far away from the library and your last class is far away from your locker then you really have no chance of getting to the library."
Sahara Kaur, West seventh-grader, does not like the new policy, "No not at all because I don't think it's fair for the student whose fourth hour is all the way over there and I think that they had the late bus passes so I don't think that it was a problem either, I think everyone could have gotten a pass if they made the effort to do it so I like the other idea better."
Boccarossa reflects on how students are responding to the change, "Oh, they're adapting. I have a friend who takes his lunch box to his last two classes in the morning and that's fine I think." Kaur adds, " I think that they're just trying to bare the cold and like I think they're doing okay."
Mrs. Kulczycki, West Assistant Principal,  supports the new library system, "… it's a system to make the library a place that all students have access to, and so those of us that were brainstorming about how to reach that goal, we had to figure out a way to make sure that all kids had access to the library before school, after school, recess times, and so, I do like the new system because it does, it services that goal of all kids being able to access the library."
Mrs. Kulczycki also clarified that she wouldn't change it back to the other. Instead, she would alter the system, she is always looking for ways to improve something but she wouldn't change it back because that would mean that all the problems that they had before would come again so only certain kids would ask the library,  passes would get lost, it wouldn't be an equable or successful system.
Mrs. Davies also mentioned that she loves getting to have the library open at lunch as a place where people can come and have a somewhat quiet time without having to go outside and they wanna make it as fair as possible. She added, "…if students have an idea about how to make that more fair I would be happy to listen to ideas that don't involve students signing up before school so if people can come up with ideas that don't involve that signing up before school then I would be happy to take suggestions about that." If you have ideas, then just let Mrs. Davies know now!