Staying safe this Halloween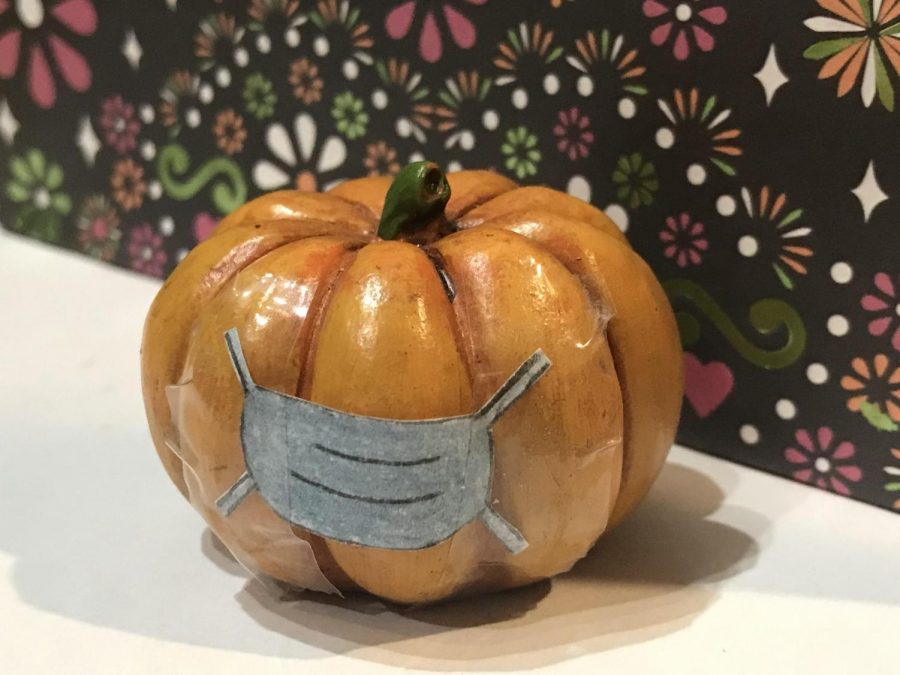 Zoey Hall and Julianna Hobballah
October 23, 2020
Medical professionals have some advice on staying safe this Halloween. If you're going to go trick or treating this year, make sure you wear a mask and stay 6 feet apart from other trick or treaters. If you plan on handing out candy instead, make sure to wear gloves and a mask when handing it out or just set a bowl out on your porch. You can go to Spirit Halloween or Party City, places like those, and buy these little sticks with hands/handles on them, so you don't touch the candy at all when passing them out, you could also be safer with distancing that way.
Many medical professionals and scientists are completely against trick-or-treating for multiple reasons. Not only will kids be exposed to COVID and possibly catch it, but they may pass it on to others faster than you'd know.
The West Middle school nurse, Mrs. Adsit, believes Halloween can be managed safely if all participants of said event act smart and social-distance, "Be smart. Wear a mask. Stay 6 feet away." Nurse Adsit also went on to say that young children should be supervised by a parent/guardian throughout the entire event and that you should wash your hands before eating any candy that was given out to you. 
Some people will be throwing parties. However, even if there aren't a lot of people, as long as you invite someone from out of the house, you must wear masks and social distance as much as possible.
Fatima Farhat, a nurse at Henry Ford Hospital, states "If you're throwing a party or going to one, the safest way to do that is to do it outdoors. And I know it might be too cold, so unless you really know that the people are socially distancing and wearing masks and gloves, then I don't think it's really a good idea to even throw a party in the first place…Maybe keep it with immediate family members. Make sure you're still wearing masks and washing your hands for 20 seconds as often as possible. Maintain distance even while talking to people."
Nurse Farhat continued, "I don't think kids should trick or treat. The covid numbers are too high, and because it's so contagious, I'd say no trick or treating this year… "If kids catch it, it might not be as concerning, since they're young, but the problem is that they might give it to their grandparents that they live with or visit, and people with underlying health issues. It's just totally unsafe."
West Middle school seventh-grade student, Tanner Wells, said "I think that most kids are very excited to get out of the house and have a semi-normal trick-or-treating experience and I feel the same way."