Lakers' Win 2020 NBA Finals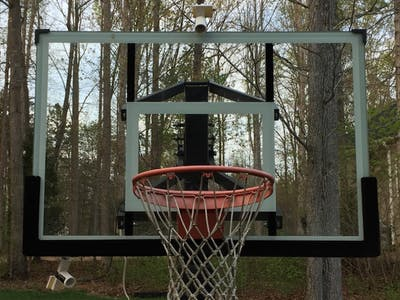 The 2020 NBA finals are over, and for the 17th time in Lakers' history, the Los Angeles Lakers are the champions! Led by 4-time finals MVP winner LeBron James! The Lakers beat the Miami Heat and afterward claimed the Lary O'Brien trophy at Walt Disney World resort on October 11th to bring the long, harsh season to an end!
The Lakers, led by LeBron, won the finals with a final score of 106-93, just a 13 point difference, so you could say it was an extremely close game.
Davis also played very well with an average of 28.8 points a game. He also has 9.3 rebounds and 3.6 assists while that just undercuts LeBron's record by a point average of one point!
Another important name is Jimmy Butler practically carrying the heat throughout the finals, he has a point average of 22.2 surpassing all others on the Heat!
Both teams played in the NBA bubble and I cannot imagine that is anything short of a vacation living inside of Disney World!
After the game, LeBron James was awarded the finals MVP after an outstanding game! LeBron averaged 29.8 points, 11.8 rebounds, and 8.5 assists a game giving him his 4th finals MVP award!
Some close runners up were Anthony Davis, LeBron's teammate, and Jimmy Butler, a player of the Miami Heat. Andrew Covino, West seventh-grader and basketball fan, added, "This was no surprise to anyone and you could clearly tell he would be the finals MVP."