Pizza Spot is spot on!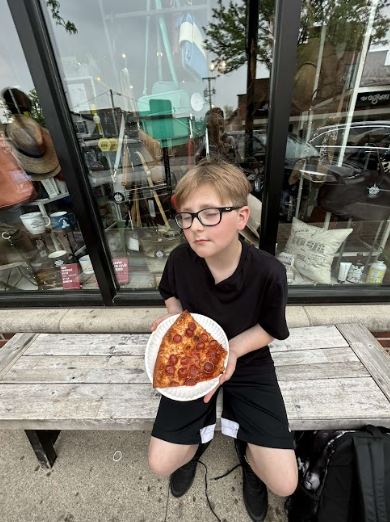 Pizza spot is a popular restaurant in Downtown Plymouth, Michigan that sells fresh made hot slices of pizza. West students love walking there after school for a fresh slice of pizza.
 They serve New York style pizza, specialty pizzas, whole or slices of pizza, old world pepperoni, wings by the pound, calzones, strombolis, salads, and breadsticks.
Their breadsticks and garlic knots are amazing. They are fast and the slices are large in size for the price. 
 Alex says, "I like how they make the pizza quickly and I like the bread and the pizza."
 Jackson says, "I like their pizza with pineapple and bacon on it and he likes their variety of drinks and chips."
 Kellan says, "I like the cheap prices and the pepperoni pizza."
Pizza Spot is a great quick, inexpensive fast food place and if you haven't already, you should try it. 
Leave a comment below if you like Pizza Spot!