There Shouldn't be School on Halloween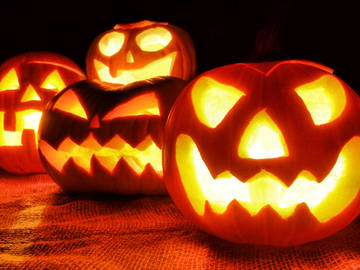 Hang on for a minute...we're trying to find some more stories you might like.
Over the past few years, the Board of Education has decided to have school on Halloween. We personally think that school should be canceled on Halloween. 
Mrs. Hammoud (vice principal) states there is school on Halloween because it's not a national holiday and there is no law against having school on the holiday. She loves Halloween and loves dressing up for trick-or-treating. Ms. Hammoud suggests that students can always wear their costumes to the school dance since they can't wear them to school. She would love to have no school on Halloween.
Mr. Smiley (principal) states the Plymouth Canton Board of Education decided when to have school and no school. He thinks we can get by with having school on Halloween but he also would love to have no school. There's a certain number of school days and hours the 26 schools have to meet per year. Parents hate half days because they would have to get out of work, which is not easy for most jobs. During the Halloween Activity Night, the staff and students are allowed to wear masks, as long as you can see the person.
We shouldn't have school because students aren't focused on learning. They just want to get out and get their costume ready. Students are thinking about who they are trick-or-treating with, their friends, their costumes, not math.