March Madness Mania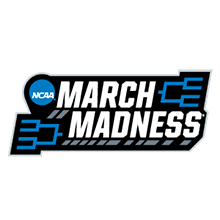 Dribble. Shoot. Score! The amazing 2018 March Madness is finally here for the over 1 billion people who fill out brackets and love watching the tight matches between the teams of the tournament. Now let's get right to it!
I had a few questions for March Madness expert, Kristian Chorkey. First, he stated, "I would like to see Xavier winning the tournament. I think that Villanova has the most capability to win the tournament." He said that the games he was most excited to watch are the St. Bonaventure vs. Florida game and the Creighton vs. Kansas State game.
Personally, my picks for the top three teams to win it all are Xavier, Villanova, and Michigan. My reasoning is that Xavier has the height and defensive core to win it all. Villanova has two amazing guards and three first-round draft picks and they are overall a deadly offensive core. Michigan has the 5th best defense in the nation and if you watch them play you will know why. Also, with Michigan players' average height is 6'4", they can get rebounds and block shots with ease.
Those are my top three picks for the 2018 NCAA Tournament. Good luck with your bracket!