Shohei Otani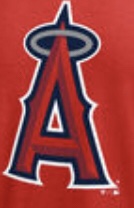 Shohei Otani was born July 5th, 1994 and made his MLB debut on March 29th, 2018. His debut game who was against the Milwaukee Brewers where the Angels won 6-5 and Otani pitched 1 and ⅓ innings and allowed 1 earned run and one unearned run.
We asked three 7th grade students and Mr. Szalka about a famous MLB pitcher and hitter Shohei Otani. The first person we asked was the teacher Mr. Szalka. Every question we asked him he got right. And the right answers we will tell you at the end. The second person we asked was Snehith John, he had no idea what number he was, what team he was on, didn't know if he was from the U. S, and he did not even know if he was a person. The fourth person we asked was Josh Asaro. He heard of Shohei but just could not remember. Everything else he guessed was WRONG but very close. We also interviewed Christian Leslie and he got two of six questions correctly.
The correct answers are Shohei Otani is an outfielder, a DH /and a starting pitcher for the Los Angeles Angels. Shohei is number 17 and he's also both a pitcher and a hitter. Shohei Otani is from Japan. Now it seems like not that many people know Shohei Otani and his skills. we hope that you would see if you can look him up and see how good he is for yourself.