Don't Miss the WMS Band Concert on Oct. 24th!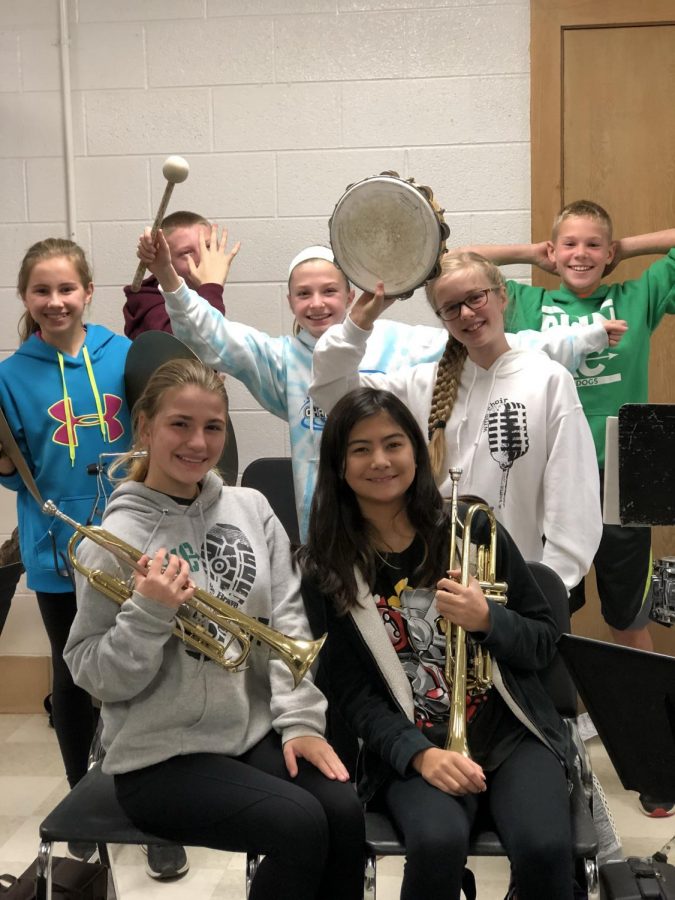 Abby Hawkins and Braden Price
October 24, 2018
The WMS band concert is Wednesday, October 24, at 7:00 pm in the gym. The West Middle School sixth, seventh, and eighth-grade bands will take the world by storm when they perform for parents, teachers, and especially themselves.
Of course, every student in the band is dedicated to the music they play and the relationships they build with each other. According to JJ Gardner, a 7th-grade french horn player, "Everyone in our band is friends with each other. There aren't very many cliques, and if there are, it's only because of where people sit, and not by choice." He also commented that the kids cooperate very well together."All of the students in band tend to get along. We really are a big (dysfunctional) family.
Every good band has an even better director. Ms. Farmer, who has been the band teacher here at West for 11 years. Mrs. Farmer thinks that her students are prepared for the first band concert. "Of course some students are more prepared than others," She explained. "But I think all of the students will get by."
Ms. Farmer is an excellent music teacher who makes sure that all students are comfortable with their level of music. "For students who like where they are with their playing, they are doing just fine. But for the students who want to go above and beyond, they have opportunities to do so in many different ways." For example, in 8th-grade students can be elected section leader. Solo and ensemble is another excellent way students can express themselves and their talents.
Ms. Elleswood is a student teacher in the band and helps the students with some pieces. Before she came to West, she was a counselor at Interlocken, as a head lifeguard. Ms. Elleswood attends Central Michigan University. This is her first time in a teaching environment, so she is currently adjusting to her new situation. Ms. Elleswood prefers a hard work ethic rather than pure talent. Her favorite things about the band at West are the students. Although, she thinks the band room could be a bit warmer.
All grades have a band concert at the end of every quarter. Sixth graders play first, while seventh and eighth graders wait on the sides of the gym in front of the boys/ girls locker rooms. Seventh graders play next, and then sixth graders take their seats. After the seventh-grade finishes, eight graders play. Then, seventh grade swaps seats with eighth.
Each grade usually plays about 3-4 pieces. At the band concert, you'll see the students wearing white tops and black bottoms. Some girls wear black skirts, and some boys wear ties. Parents and family usually attend these concerts.
The West Middle School Band has worked extremely hard these past two months, and are excited about their first 2018 band concert. We hope to see you there!