Mr. Smiley's 13th Year Doing his Best at West!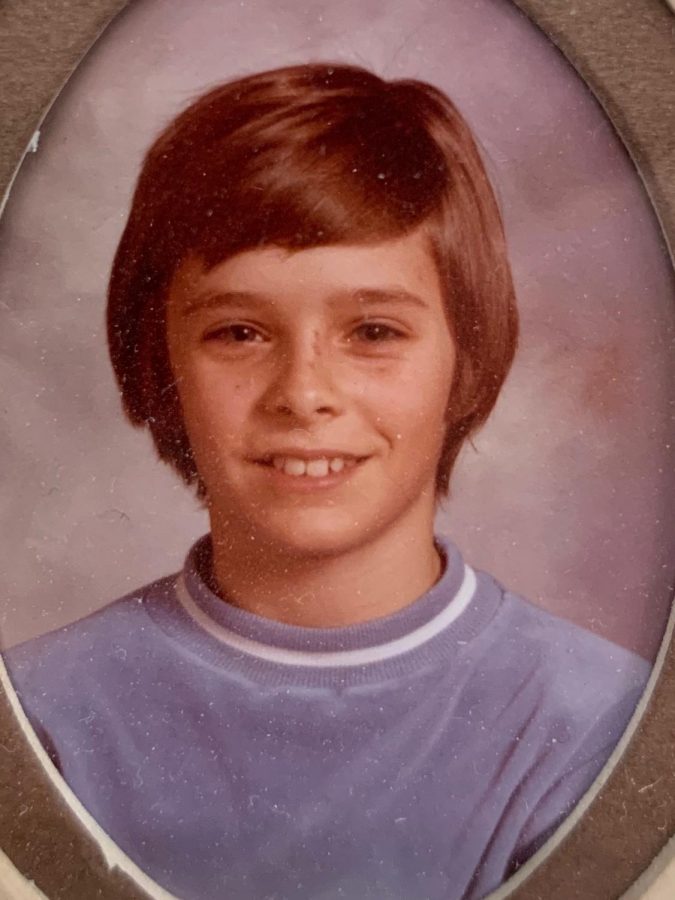 Clare Binder, Marisa Haratsaris, Daphne Fisher, Teagan Johnston, and Tess O'Donnell
September 20, 2019
Mr. Clint Smiley, principal at West Middle School, has been a teacher and administrator for 31 years. Mr. Smiley loves his job and enjoys spending time with the students and teachers. Smiley's key advice for students and teachers at West is, "Work Harder, Be Kinder."
Mr. Smiley was a teacher for 5 years and an assistant principal for 12 years. For the past 13 years, he has been the principal at West. He comes from a family of teachers. At one time both of his parents were teachers and they inspired him to teach. He did think about becoming a journalist or doing something in business, but as he says, "This is my 31st year and I love what I do."
Smiley followed his parents' footsteps by working in public education. Smiley is the youngest of 3 children. His father was a 6th-grade teacher and taught for 35 years before he passed away. Smiley reflected, "[my dad] was a huge part in my life, up until I was 22, and then he passed away." Smiley's father passed away from cancer. Mr. Smiley also loved spending time with his mom who recently passed away at age 88. 
Outside of school, Mr. Smiley's life revolves mostly around his wife, Cathy, and two kids: his son Calvin (18) and his daughter Drew (20). "I went to high school with her [his wife] but we really didn't start going out until college." Cathy Smiley works as a chemistry teacher at Salem High school. His daughter, Drew, is a senior at the University of Michigan. His son, Calvin, just graduated from Salem and started college at Grand Valley State. Smiley has two dogs, a Siberian Husky named Echo, who riles him up, and a long-haired Dachshund named Stella, who settles him down.
When Smiley was in Middle School, he had fun playing on his school basketball team. Now as an adult he enjoys playing softball and golf. He is on a Golf League with Mrs. O'Dell's husband, Mr. Majszak, and Mr. Foley. Smiley states "I like a lot of water sports too, like Jet Skiing."
Smiley loves to travel for fun or to spend time with his family. Some of his favorite places to go include Canada; many times, Arizona every year to visit his in-laws, and Florida. "I like to go to Florida for Spring Break," Smiley stated. But his absolute favorite place to go is Up North in the thumb of Michigan where he owns a cabin. He finds it to be a relaxing place to stay with his family.

"Mr. Smiley is friendly and likes to talk with us," Clare Binder states. We're glad Mr. Smiley is here at West.