Hunger Games prequel coming out May 19, 2020!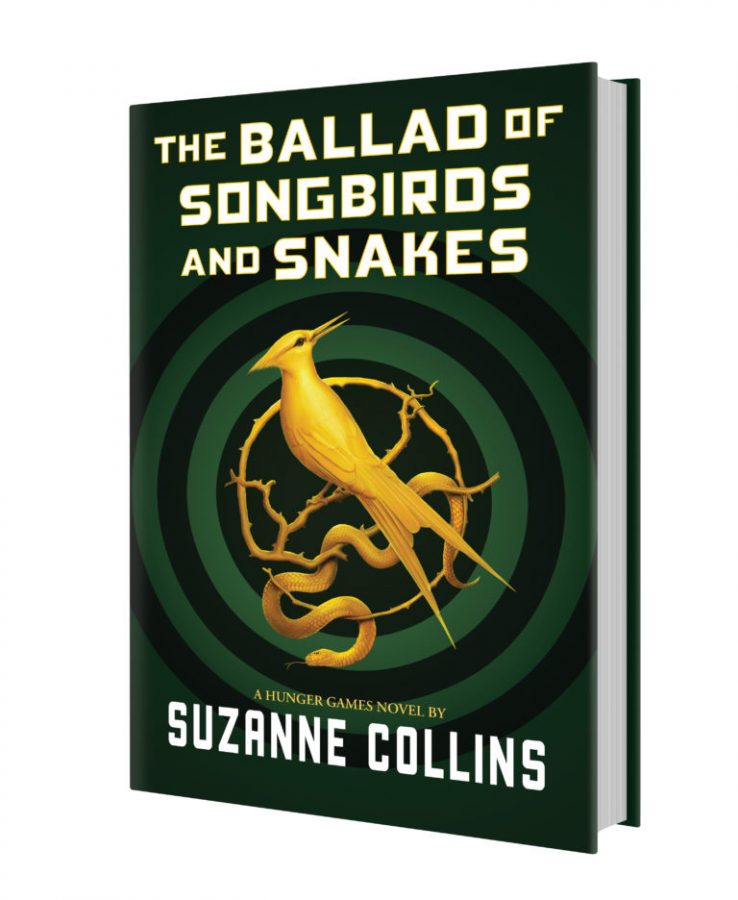 Ava Boccarossa, Reporter
October 23, 2019
The Hunger Games is one of the most popular dystopian fiction novels in the U.S. If you've read them, You'll be happy to know that Suzanne Collins has decided to release a prequel on May 19th, 2020!
This book, Ballads of Songbirds and Snakes, is set 64 years before the first Hunger Games book. It will take place in the ten years after the first rebellion known as the Dark Days. During the first rebellion, the thirteen districts of Panem rebelled against the Capitol. One of the districts was completely destroyed. The Dark Days were the years when the districts rebuilt themselves and the Hunger Games began. Each of the twelve remaining districts was required to send one male and one female tribute to the Capitol, where they would fight to the death in an outdoor arena. The book will begin on the morning of the tenth Hunger Games.
The Hunger Games trilogy is one of the most popular young adult novels in the U.S. Over 100 million copies have been sold, and the books have been translated into over fifty languages. 
Not much else has been revealed about the book, but some people have their own theories. "I think the book's main character might be President Snow," states Sydney Kirkland, a sixth-grader at West Middle School. "I think the book could be about the events leading up to The Hunger Games. Kirkland states that she "enjoyed Mockingjay (book three) the least, but I think the new book will be better since it will reveal new information."
Mrs. Davis also enjoyed Mockingjay the least. "I didn't like that they were living underground." She hopes that the prequel will be better than Mockingjay. "I think what was so good about the first and second books was the character development," Davis states. As for the main characters, she "hopes it [the prequel] will focus on Katniss' or Peeta's parents where we can get the previous generation's story." Mrs. Davis stated that she was a bit worried that the prequel wouldn't be as good as it could be. "I worry about this with most prequels. Some authors want to cash in on the story instead of really telling the story that they want to tell." She adds, "I hope it is better than I think it will be."
Seventh-grader Natalie Yates enjoyed Mockingjay the least. Yates isn't sure if the prequel will be better than Mockingjay. "It depends," she stated' "I feel like there's a lot of pre-story that  they could build on that would make it really good." As for the main character, she thinks it could be Mags, the old woman from District Four. 
We don't know for sure who will be featured in the book, but its arrival is awaited by all Hunger Games fans.