All About Carl Azuz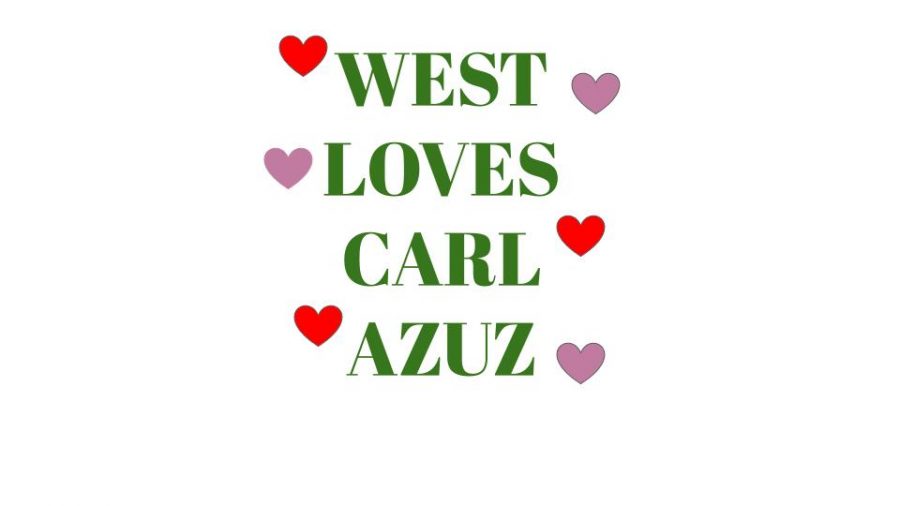 Victoria Argust and Isabella Wichmann
November 14, 2019
Lots of West Middle School students know and love Carl Azuz from CNN10 by watching it in 7th-grade social studies, but all these times you've watched him, do you even know him?
Childhood
Carl Azuz was born in Atlanta, Georgia on August 14th, 1989. As a kid, Azuz enjoyed reading. He was a teacher's pet throughout his schooling. Being a teacher's pet caused Azuz to have enemies. Azuz's family always knew that Carl would be a public figure because he was always so giddy and talkative (Celebsolino).
Work-Life
Azuz decided to pursue college at the University of Georgia. Azuz studied and got his bachelor's degree in telecommunications arts production. Once he got out of college, he worked as a writer and associate producer for CNN International, but his reports have appeared on every CNN platform. Carl eventually moved to be an anchor for CNN10, a 10-minute news program that is targeted for middle schoolers. Azuz is also a contributor to his broadcasting networks newsroom (CNN10).
 Personal Life
Sources have not confirmed but are fairly certain that Carl Azuz is married or in a relationship with a girl named Kenzi Anne.  Azuz also says that he still loves to read and watch movies, especially Chuck Norris. He also is a fan of the Atlanta Braves, the official baseball team for Atlanta. You might not expect, but Azuz is a gym junkie, he loves the gym (CNN10 & Celebsolino) 
Why People Love Carl
Mrs.Kozler, a 7th grade Social Studies teacher, remarks, " His puns, he is a little goofy, and he fits well with middle school and high school students."
Anne Wiltrakis said, "His puns are cringy and he is very entertaining and funny."
Fun Facts
Azuz is only 30 years old 

He is 6'2″ tall

Azuz is younger than Mr. Barnes
I hope you learned something about Carl Azuz.