Everything you need to know about Girl's Basketball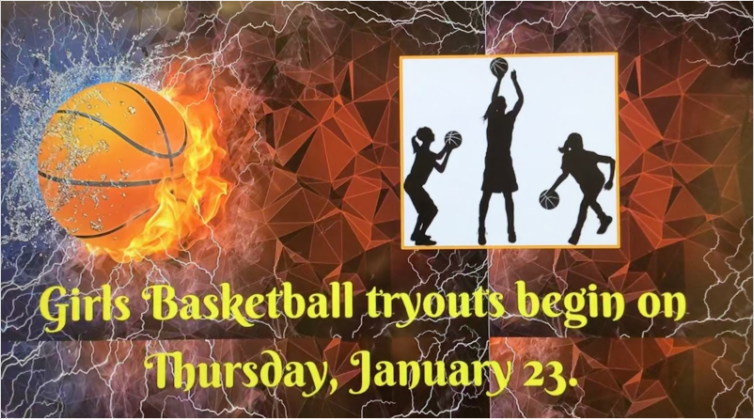 Ava Duerr and Dianna Nikollbibaj
January 15, 2020
Girls basketball tryouts are on Thursday, January 23rd and Monday, 27th at West middle school from 3:00-6:00 p.m, and this is what you need to know.
In order to tryout, you will need a current physical on file in the office. You will need gym clothes, basketball shoes, and a good attitude. Coach Wooster also recommends a snack and a refillable water bottle. Coach Wooster says there are usually two days of tryouts, but a third if needed. During the tryouts, players will do skills like dribbling, passing, shooting, and defense. A lot of time is dedicated to scrimmaging and will be playing games of 3 on 3, 4 on 4, and 5 on 5. Coach Wooster will have 8-10 players per team A team and B team.
We asked Julia Allen and Elly Lepage their opinions on what skills they think are needed to make the team. Julia stated, " Dribbling skills, good sportsmanship, and good listening skills so you could take advice." Elly stated, " I think you need good sportsmanship, you need to be nice, and have some good skills".
When trying out, Mr. Wooster is looking for good dribbling, passing, and shooting.  He also likes athletes that play aggressive defense and rebound. The last thing he is looking for is, confidence, kindness and encouraging players. 
Ask Mr. Wooster if you have any further questions.