Plymouth Boys Varsity Basketball is a Excellent Program!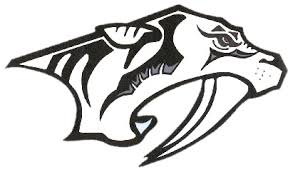 Caedmon Whipple, Reporter
January 15, 2020
Plymouth Boys Basketball is an excellent basketball program. The Plymouth basketball players shine athletically and academically. There are many local fans and it would be an honor to play for this program. 
Mike Soukup is the head coach of the Plymouth Boys Varsity Basketball team. He loves coaching for Plymouth. He really likes his team this year, and he has a lot of good players, along with good kids that have great supportive families. Coach Soukup says, "This is my 11th season at Plymouth, and I love it here. I like coaching for Plymouth because Plymouth has some very nice young people who are good to pour into, and help for a great future beyond just sports."
Their season has gone pretty well so far but they have had one loss. The varsity team is 4-4. Soukup says," We need to learn and work extra hard for our next games."
Ryan MaCaig, West 7th grader, is a dedicated Plymouth Basketball fan. Ryan is very excited and hopeful to one day play at Plymouth because, "It is very cool to play in front of a big crowd." He also really likes Coach Soukup because he feels, "He is a great coach." Ryan loves watching high school basketball, especially Plymouth.
If you are to attend a Plymouth Game, make sure to go to a game against the other PCEP schools. Plymouth takes on the Salem Rocks at Salem this Friday, January 17, 2020. Make sure to come show some spirit! `