Is Spanish Worth Taking in Seventh Grade?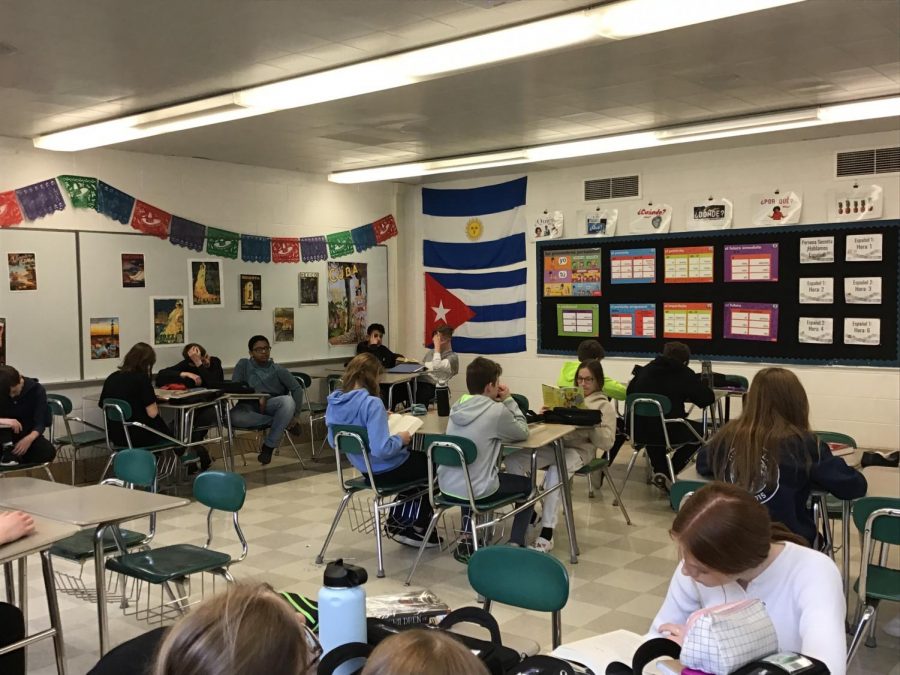 Are you a sixth-grader at West Middle School interested in taking Spanish in seventh-grade? If so you're in the right place. The outlook is pretty good if you're looking to learn a language. There's a bunch of pro's and con's but it's all about your perspective.
We wanted to know the pros and cons about taking Spanish so we asked (8th grader) what her experience was "I've enjoyed my experience I think it's a lot more fun if you have a friend or someone you feel comfortable talking with like in Spanish, and I like both of my teachers Mrs. Paris and Mrs. Bridges." (8th grader) told us. 
Spanish is enjoyable but can be stressful. We asked the 8th-grade Spanish teacher, Mrs. Bridges, what some benefits of taking Spanish were "Studying another language has been proven to make you a better student all around. Spanish is also the second most spoken language in the United States. Many people here speak it, and there are so many job opportunities later in life for people who are bilingual. Plus who doesn't want to impress their family on a trip to Mexico, and be the one who can communicate with everybody!" told Mrs. Bridges. 
Everyone is usually worried about how much homework you get in class so we asked 7th grader Jayden Thomas if there was a lot of it "Not really, there's like as much as math." Thomas stated. Nobody wants homework but that can be good for you. Luckily there isn't a lot of homework. 
We wanted to know why everyone is taking Spanish if not for the language so we asked 7th grader Valeria Bettcher why she took the class, "The high school credits," Bettcher told us. To graduate from high school you need to take two or more years of a language. Lots of students take Spanish just to graduate but that's still a good reason to do it.  
Knowing the pros and cons we say that you should definitely take Spanish if you're ready for a challenge. We wanted to know who would make a great student for Spanish so we asked Mrs. Bridges who would be a good candidate to take Spanish "An ideal candidate is anyone who is excited about learning a new language and a new culture!" Mrs. Bridges told. 
If you think you would want to learn Spanish we all say do it, but be ready for a bit of challenge.