Must-Have Books to Read While You are Stuck at Home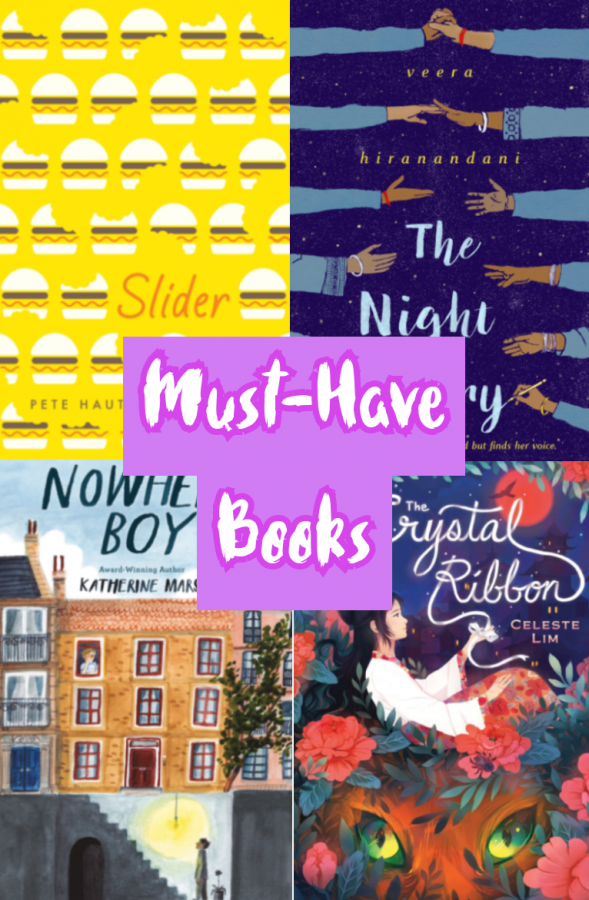 Most West students are cooped up at home with nothing to do but binge-watch Netflix all day. Luckily for us, there are many books just waiting for us to read them. Unfortunately, the Plymouth Library is not open due to the Coronavirus pandemic. Since physical, free books aren't available, you can download the app, Sora on your cell phone or another device. Just pick "West Middle School" on the app to sign in. Then, you can find many great reads to satisfy your boredom.
 If you are having trouble finding the book for you, here are 12 must-read books. The Night Diary by Veera Hiranandani, Slider by Pete Hautman, The Outsiders by S. E. Hinton, The Assassination of Brangwain Spurge by M.T Anderson and Eugene Yelchin, The Crystal Ribbon by Celeste Lim, Refugee by Alan Gratz, Mayday by Karen Harrington, Harbor Me by Jacqueline Woodson, Train I Ride by Paul Mosier, Nowhere Boy by Kathrine Marsh, No Fixed Address by Susin Nielsen, and The House with Chicken Legs by Sophie Anderson. (What Do We Do All Day)
West Students also have favorite books of theirs. Ava Boccarossa, a 7th grader at West says, "I would recommend Harry Potter, The Hunger Games, Little Women, The Waterfire Saga, The Divergent Trilogy, The Book Thief, Percy Jackson, Kane Chronicles, and the Keepers series."
Anna Gonzales, a 7th grader at West says, " I would recommend The Lord of the Rings because there is a lot of action in some parts and the way Tolkien describes the setting is impeccable. You can really see it in your mind. The battle scenes are amazing with the cleaving of orc heads and such. It is a wonderful fantasy adventure with wizards, elves, and other creatures of fantasy."
As a friendly reminder to West Students, and anyone else reading this article, remember, social distance, wash your hands, cover when you cough and sneeze, stay safe, and keep your mind active over the break.
Works Cited
Erica, and Queenie Cheong. "Good Books for 13 Year Olds That They Will Want to Read!" What Do We Do All Day, 25 Oct. 2018, www.whatdowedoallday.com/books-for-13-year-olds/.