West's Upcoming 2020 Volleyball Season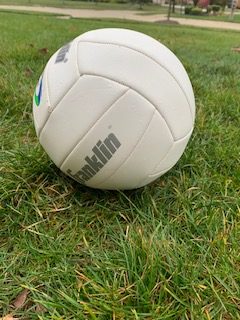 The West 2020 volleyball season is in progress. The first day of tryouts took place on October 19 and the season began on October 26th. 
Covid-19 has affected many things this year including West's
athletics. "Right after Labor Day the MHSAA, which is the Michigan
High School Athletic Association, made a determination that they
could do high school volleyball and as soon as they started doing
high school volleyball. I was like yeah I bet we're probably going to do
middle school volleyball," Mr. Smiley stated.
This year will be
different because there will be a lot more safety requirements. The
coach of the 2020 West volleyball team, Mr. Wells said, "Right now
we have the plan in place of limiting the amount of players on a
team." 
This year due to Covid-19, West's Volleyball team will have
fewer people on a team than usual. Usually, there are 20-22 players on
a team, but this year they have limited the team to 16 players.
Another requirement is that
every time a player enters the gym, they will have to fill out a google form. The
google form is about Covid-19 symptoms.  Questions include: "Have you had any symptoms? Have
you left the state?" While playing volleyball, face masks
are mandatory. "If a student has an elevated temperature, we won't
even allow them in the gym," Wells said.
All players will need to follow the requirements and do their part so that West can have a successful volleyball
season.