Will Covid-19 Strike Out the Michigan Blue Jays' Baseball Season Again?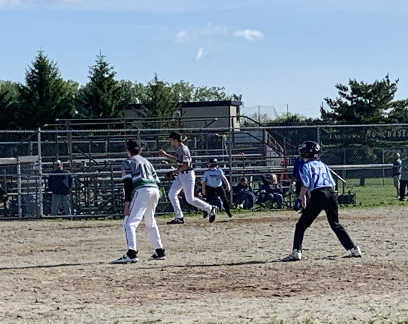 At the team uniform fitting for the Michigan Blue Jays, on a Sunday afternoon,
in Ypsilanti at the Cage, Coach Blakita explained to the players the status
of the travel team due to Covid-19.
Coach Blakita was asked if there was going to be a baseball season in
2021, "Yes, at this time we plan to have a full
season."
According to Coach, "Practice will begin in November and games will start
in March." Many players and families are worried about another outbreak of covid. Coach Blakita said,
 "We may have to adhere
to the same rules as the spring season. When we are on the field you
would not have to wear a mask, but when you are sitting on the bench you
will have to be wearing a mask. There will not be a specific mask required,
although we may have some masks made up for the team so they all
match. I also do not think that temperatures will be required to be taken
before the games. You will have to self check before you come to the field."
Coach Blakita believes that the team will only be traveling outside of Michigan to play baseball based on what Governor Whitmer has implemented in the past with covid safety rules.
Coach Blakita plans to have many fundraisers to help families cut down the cost of traveling. Right now, he is unsure of what the season will look like and how long it will last, but he is hopeful.
outbreak of Covid and we can start right away, which would give us a full
four months of baseball. If there is another outbreak we may only see about
two months of baseball in the spring."