What West Students Need Adults to know about Pandemic Life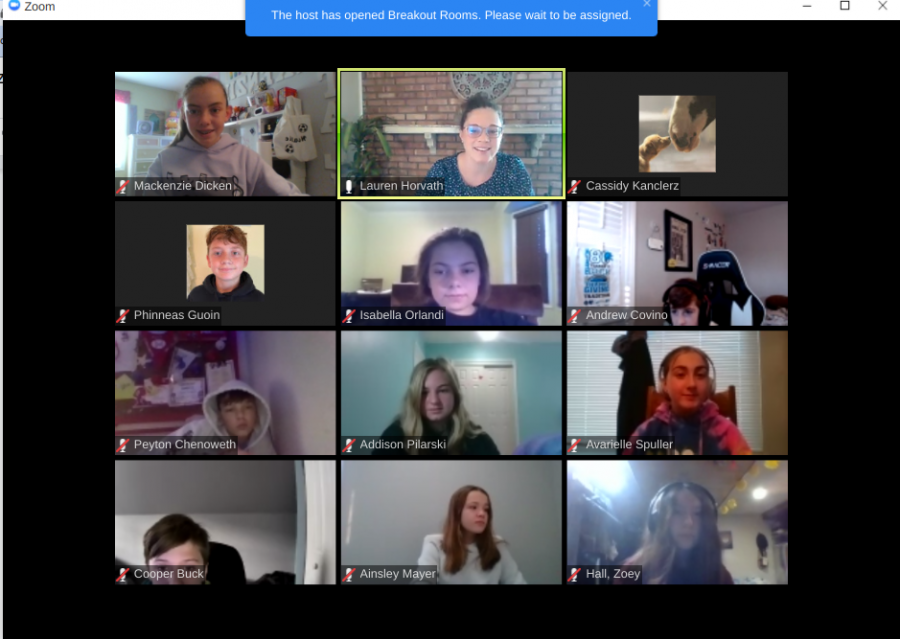 On March 13th, 2020 lots of schools throughout the state of Michigan closed due to Covid-19. Once Covid-19 hit and schools closed for the rest of the year, lots of students began to have anxiety issues about being put in lockdown. But one bigger issue was that parents and other adults had no idea about how their child was feeling.
Lots of students have already expressed their feelings about living in a pandemic and what they don't think their parents know about those feelings. A 6th, 7th, and 8th grader will share their thoughts on what they don't think adults know about the way kids feel while living in this pandemic.
A West 6th grader stated, "Parents don't know that we might be sad, mad, or frustrated that we can't hang out with friends or do other activities that might be risky during this pandemic." Lots of students would agree, lots of emotion is passed around during this pandemic whether it's being sad, anxious, or frustrated about all the things we now can't do during this unexpected time.
A West 7th grader claimed, "I think parents should know that it's really hard on us during this pandemic. We feel like we are trapped in a bubble, with nowhere to go, everywhere we go there is a consequence. Either not being able to socialize, or having a hard time breathing in masks." During this pandemic, we have all clearly not been able to do some of the things we used to do like socialize with our friends and classmates but we also have to wear masks to keep us safe, and most students don't like the idea of wearing a mask everywhere they go which can build up frustration inside a student.
A West 8th grader stated, "I think they should know that this year is going to be very hard for some students this year. I think it would be very helpful if the parents supported the students when they were struggling. I cannot say my parents have not been doing this but I feel that everyone should have a chance to be successful." Another big thing that students are struggling with during this pandemic is self-confidence and the need for more support coming from their parents or teachers. Lots of kids feel that they need a boost of confidence to keep them on track or some help from their parents to help them get more organized and understood when it comes to learning virtually.
There are also quite a few things that can keep a student motivated, calm, or on track during this pandemic, and here are just a few things you can do to keep yourself calm, relaxed, and not stressed. 
First, you can take a few deep breaths. This will help you pull yourself together and not feel so tight. 
Second, you can go get some fresh air. After looking at a screen all day it is very important to get some fresh air and give or eyes a break. 
Lastly, get some exercise. Exercise can improve your mood and destress you. For example, you can go for a run or bike ride during lunch or after school to get you fresh and ready for the day ahead.