PCCS Virtual Scholastic Book Fair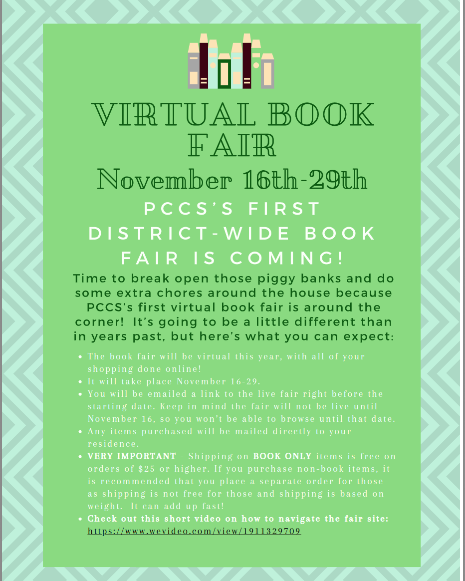 Are you a student in need of a good book? If so, PCCS schools will be having its first-ever virtual book fair from November 16th-November 29th.
Spend over $25 on BOOKS and get free shipping! Also, there will be an interactive booklist on the bookfair website which also includes a 360-degree view of everyone's favorite scholastic books 
Students can explore books by reading level and interest level of either preschoolers, elementary students, and middle schoolers. This book fair also includes a list of recommended books for each age group and newly released books for all grades.
Check out the Book Fair here: 
https://shop.scholastic.com/parent-ecommerce/parent-store-2.html?fairId=4952702