The newest hangout spot is hidden from students!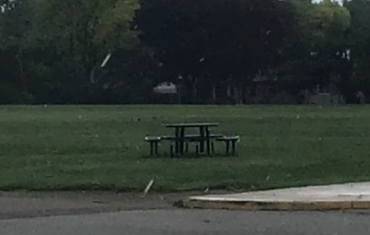 The newest spot at West recess is practically hidden from West students!
West placed a new picnic table outside in the grassy area by the basketball hoops.
I interviewed West 7th grader Henry Kuhns to see what his thoughts are on the spot. When I asked him he had no idea what the spot even was! He said the spot is overlooked by students and he thinks "It would be better if it was used at lunch."
The school added the picnic table with little insight from students. This could be an issue as some students may think the table gets in the way of recess activities. But, the new spot does add a spot for students to gather and talk with friends.
Henry was also talking about how he thinks the space could be used for something better. For example, at lunch.
The table also may be an issue in the winter season when the table gets wet and less desirable for students.
Personally, I would not like to sit on a wet picnic table and I know some students can agree.
The newest hangout spot at West is a great spot for students to gather, but not many know a lot about it.