Spotlight of The Week: Stella Stots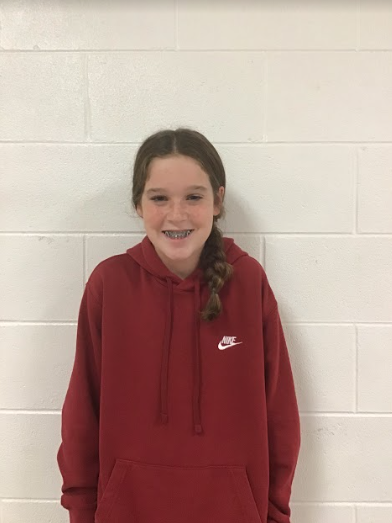 Stella Stots is a great soccer player. We could have interviewed many other students about soccer, but Stella really stood out to us.
Stella has been playing soccer for 6 or 7 years. "Soccer is just really fun to do, and you also make a lot of friends. "
"My parents put me in recreational soccer and I really liked it and I kept playing." Stella is a very committed soccer player and loves the competition. "I love how competitive soccer is!"Stella works hard, all day, every day and we know she will continue growing as a soccer player in the future.
Stella plays for Michigan Hawks and her favorite position to play is forward. A forward is a player who plays closest to the opposing team's goal. Their main objective is to score as much as many points as possible and obtain a higher score than the other team. Being a forward is very difficult to be, forwards have to be fast, be quick on their feet, and have exceptional ball control.