Students Weigh In on the best Jolly Rancher Flavor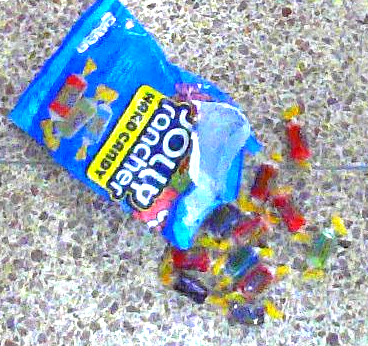 Students LOVE Jolly Ranchers. Students are willing to do homework, share aloud in class, or even stop talking to their friends during class for that little flavorful hard candy. In fact, most kids are spending their PBIS cash on Jolly Ranchers. 
 Jolly Ranchers have many different flavors inside each bag. There are two different types of Jolly Rancher bags you can buy. Tropical, and the original. In the original, there is watermelon, cherry, blue raspberry, grape, and green apple. The tropical bag contains pineapple, peach, strawberry, fruit punch, lemon, golden pineapple, mango, and lime. 
I have interviewed a few people and this is what they have had to say. Kenzie Nellis stated, "I enjoy the original bag of Jolly Ranchers instead of the tropical. Because nothing is better than the original." 
Sylvie Ditmar, Ainsley Bright, and Ella VanBecelaere all agreed that the original bag was better. Each of them said the blue raspberry was their favorite flavor.
Avery West has shared, "I like the tropical bag better. I like the strawberry flavor the best because I just really like strawberries."
Sophia Kendall explained that she liked the tropical Jolly Rancher bag the best. "I like tropical the best because they are good and I like the pineapple the most out of all of them."
The Jolly Rancher company was first founded in 1949 by Bill and Dorothy Harmsen. They were first sold in candy and ice cream stores in Denver, according to delish.com.
Comment below, what's your favorite flavor?