Do you think putty is putty-tastic?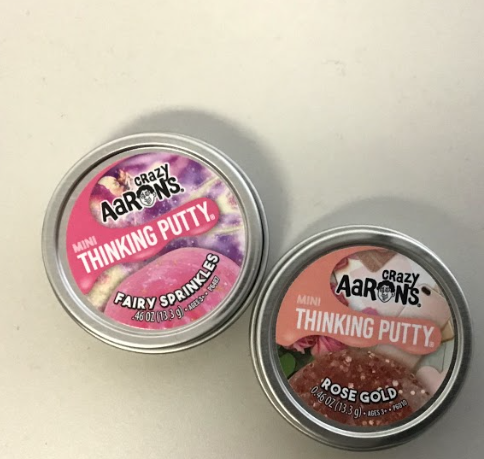 Have you ever been bored in class? I sure have! But I've found a solution, a mini pot of Crazy Aaron's Thinking Putty.
Now, you can't make the putty a distraction, just use it as a fidget!
I love this brand of putty in particular because it's not messy, small, and there are many different kinds to choose from!
The only downside is that they are a little pricey. A pack of four mini pots of putty on amazon is about $22. A singular mini pot is about $5.
Putty is a huge hit throughout West Middle School!
Leave a comment below of what kind of putty you use or what kind of putty you would use!