All About Avonlea- Part 2
Last week I talked about the basics of Avonlea's life. But this week, you'll get to know more about Avonlea and some of the things she loves.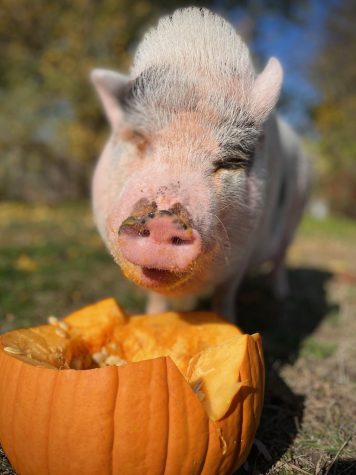 Snacks: Eating is one of Avonlea's favorite hobbies. 75% of the time, you can find her on the rug beneath our sink waiting for a yummy snack. Some of her favorite snacks are watermelon, cherrio's, animal crackers, and during the fall season, she enjoys munching on a delicious pumpkin! Her all time favorite treat is peanut butter. It's rare, but when Avonlea is given peanut butter, she's in heaven.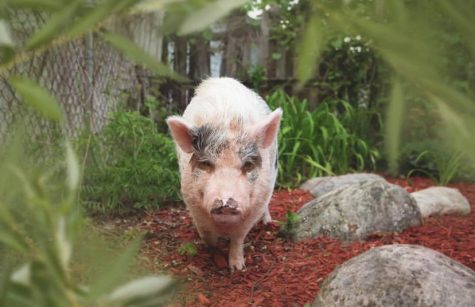 Future Model: Avonlea is a fantastic model! She is very photogenic, and loves to strike a pose for the camera. For most holiday's and her birthday, we conduct a mini photoshoot, and dress her up with adorable bows!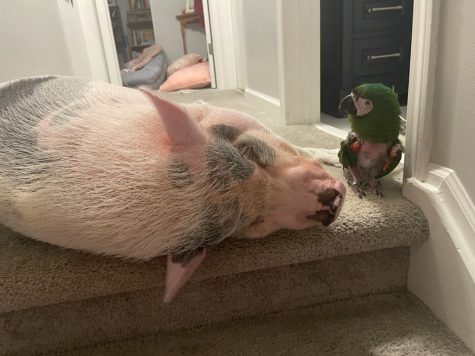 Friends: When it comes to making friends, Avonlea can be very picky. When we brought her home, her and my birds instantly became best friends. They enjoy sitting at the top of the stairs, and chatting about their day.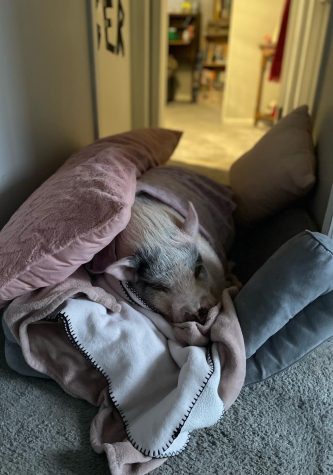 Family: When Avonlea isn't asleep or eating, she likes to hang out with her family. Avonlea has a bed next to our couch, and when you're just hanging out watching TV, you can find Avonlea laying in her bed watching with you. Avonlea is a follower. She'll follow you around the house, and constantly get in your way. When me, my mom, or my sister are downstairs, she'll stand at the top of the stairs oinking because she is too scared to go down there. Avonlea will wait (not very patiently) for you to come back upstairs, and once you're up there, she'll instantly begin following you around again. 
Hopefully you've enjoyed learning about Avonlea's spoiled life. She is truly a piggy princess.