The West Middle School Choir had an amazing SJ5K concert!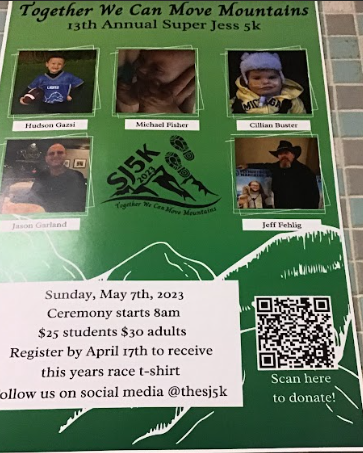 On March 21st the West Choir performed a thrilling and energetic SJ5K Fundraising Concert with 10 amazing songs chosen by the families and they chose based on songs that meant a lot to them.   
The Concert started with great songs and high energy and the concert ended with an amazing song, "The Champions", which included impressive rap solo by 7th grader Benly Alley. All of the solos of the choir concert were excellent!
Mrs. Grady, West Middle School Choir Teacher said, "I think the concert was a great success and I thought our Choir did a very good job, and I think everyone loved the concert."
Mrs. Grady also stated,"We had 10 songs in total and all the songs we performed were very great, and it is hard to choose what my favorite song we performed  was ,but if I had to choose, it would probably be the song "Head Above The Water"
The concert overall was great and the energy at the concert was very high. Lots of people came to watch the concert and very happy with the outcome. There were lots of donations at the concert for the SJ5K families, but the total is still undetermined.
What did you think about the concert if you went to it? Leave a comment below.