Cedar Point doesn't disappoint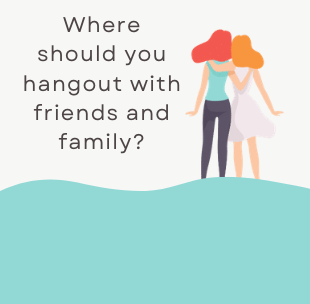 Summer is coming up, and school is almost out. Now that the temperatures are rising, students are starting to hangout with their friends more. This is always fun, but some people are getting tired of going to the same places . We all love new and fun things in our life, so we asked some West students their favorite places to take their friends too!
Bridget, West 7th grader, likes Busch Gardens, "I like to go to Busch Gardens because there are good and fun roller coasters there. The weather is super nice, and my cousin lives in Florida so it's fun to take some of my friends and also take my cousin." Busch Gardens is a theme park in Tampa, Florida. Busch gardens has 10 rollercoasters and 2 water rides. Busch gardens also has a section for kids where there are a bunch of kids rides if your kids are too little. For the majority of their roller coasters, you need to be 52 inches.
Elliot, West 6th grader, said, "I like going to downtown Plymouth because of all the shops down there. It can get boring if you keep going, but when you go with different people it makes it more fun. I also have a lake house up north that is really fun to go to with my friends and family, since it's like a getaway from Plymouth and I can just relax."
Adleigh, West 7th grader, enjoys DTP (DownTown Plymouth) and Cedar Point, "I like to go DTP because it's really fun to go to with my friends and there's not a bunch of places to go to but there are really good restaurants and just places to go really quick. I personally like Z's Bubble Tea and Starbucks to just chill and hang out with friends. I also love Cedar Point because all of the rides are super fun." 
Cedar Point is a very popular place for people to visit during summer. Featuring 71 different rides, and 18 world-class roller coasters it is a very fun place to go. Cedar Point is located on Lake Erie peninsula in Sandusky, Ohio. Cedar Point is owned and operated by Cedar fair and is the flagship of the amusement park flagship. Ellie, West 7th grader, states her favorite place for summer. "I like to go to Cedar Point because it's super fun and there are a lot of activities to do including roller coasters. I like all of the rides but some are better than others. I recommend going with a friend."
Daphne, West 6th grader, likes to go DownTown Plymouth with her friends. "I like going downtown because there are a range of places to go. Many places downtown sell candy, clothes, and a lot more and even though it is a basic place to go it's really fun."
A place that students seem to suggest is DownTown Plymouth. DTP is a nice area in the center of Plymouth. There are many things to do such as go to a restaurant and eat, go to Starbucks and just hangout, walk around, go to Sun&Snow and much more.
Kenzie, west 7th grader, says Cedar Point is a good hangout place. "I would recommend this as a hangout place because it seems really fun. I have never been to cedar point but I really want to go, and a lot of my friends go there too."
We hope this article introduces new and interesting places to hangout with friends and famil there are any more places you recommend, feel free to share below!