New Coffee Shop "Scooter's" Opens Up In Plymouth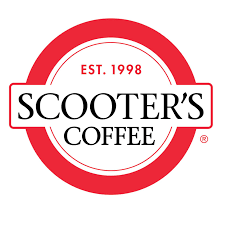 You've probably been driving down Ann Arbor Rd and have come across a small building on the northeast corner of Sheldon Rd. The building is small and currently has construction going on, but if you take a closer look you'll see that it will be a drive through only coffee shop. 
Scooter's Coffee is the name. They have other locations in Michigan, Ohio, and Indiana. Every Scooter's Coffee is a drive through only. Meaning there is no seating inside. But there might be seating outside during summer. Scooter's was established in 1998. It was first called Java Express Espresso Scooters. But the founders Don and Linda Eckles just picked Scooter's.
We have personally gone to one before and the coffee was great! We got the Birthday Cake Blender. We also got the Birthday Cake Bite. Both were delicious! I also got a gift card for my sister for my birthday.
Now, you may be wondering what's on their menu. Well, they have six different sections. Hot Drinks, Iced Drinks, Blenders, Smoothies, Teas, and Food. They have many different options and flavors. Some of their most popular flavors are Caramelicious, Candy Bar, and Birthday Cake. They have two energy drinks. They are called the Vertigo Smoothie and Scoot Energy Infusion. 
All in all, Plymouth is very excited to have a new local coffee shop!