Sensational Summer Concerts!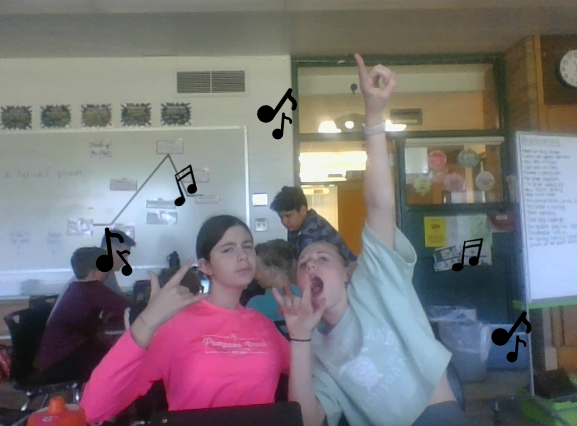 Imagine- walking into a packed stadium, seeing people buzzing with excitement to see their favorite artist play on an amazing stage, no cares at all about having to wake up early the next day for school. This is the amazing experience of going to a summer concert.
Concerts can be very fun, singing along to songs, the chance you may find a new artist to listen to from the openers, and don't forget the merch.
This summer, there are concerts all over the Detroit area, in many different venues. Ford Field, Fox Theater, Pine Knob in Clarkston, the list goes on! And, as you can tell in one of my earlier articles about students' favorite bands, some kids (and teachers!) at West are going to a concert this summer to see those favorite bands!
Now, wondering about some peoples' concert plans? Luckily, I got in a couple interviews with both West teachers and student about which concert that they are going to see this summer! I asked every person 3 things- which band/artist they are going to see, what day it is on, and what they are most excited for!
First, I interviewed West 7th Grader Elliana Macheske, who is going to see a very popular indie rock band. She told me, "Arctic Monkeys in Pine Knob. I think it's on August 30th, some date in August." She then stated, "[I'm excited for] the live music and to see the band."
Next, I talked with 7th grader Claudia Fisher, who is going to see a artist who's tour had been much talked about these past few months. She said, "I'm going to see Taylor Swift. I'm going on June 9th, but she also has a show on June 10th. I'm most excited to see everyones outfit and trade friendship bracelets, and to, of course, see Taylor."
Finally, I talked to West teacher, Mrs Hine, who is going to see a band who's genre is labeled alternative rock power. She stated, "I am seeing Weezer June 18th at Pine Knob in Clarkston. I am most excited because they will be with another band that's one of my favorites called Modest Mouse."
This summer, many students are going to many fun concerts! Are you going to any? Comment down below!