Good Fishing Spots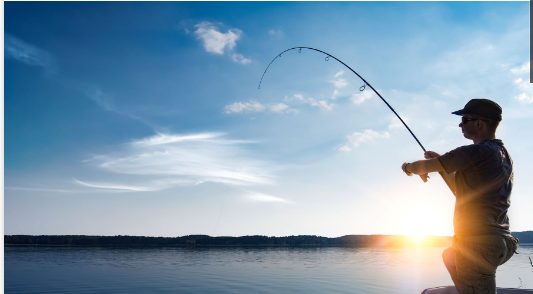 If you're looking for a good activity for the summer, try Fishing. Fishing is a sport that involves luck and technique. People say that they like to go fishing early morning, late night, one hour before tides, one hour after tides.
For fishing you need a good nice rod, reel, lures and a good spot. What makes a good fishing spot is a steep shoreline so it's deep by the shore. The water should be calm with no current. Also when you're next to a lot of weeds and lily pads, fish hide in them, so you will be more likely to catch a fish.
If you were thinking about going fishing you would normally think about going up north to Traverse city, Manistee or going on a boat, but sometimes people don't have time to go far away. So here are some spots near you!
The first spot is Wilcox lake. Wilcox lake is on Wilcox road and Hines drive. Wilcox is not the best spot because the water is shallow and always has a current.
The second spot is Phoenix lake. Phoenix Lake is located on 5 mile road and Northville road. Phoenix lake is very small so there are not many fish. Also there are no docks, so I would not recommend this spot.
The last but not least spot is Newburgh Lake. It is personally my favorite spot. Newburgh Lake is on Hines drive. This lake is the best spot because; first off it is the deepest lake, second off it has a lot of spots to go around there so if there's no fish biting you can move spots
Regardless of where you go, fishing is a great summer activity.
Leave a comment below if you like fishing