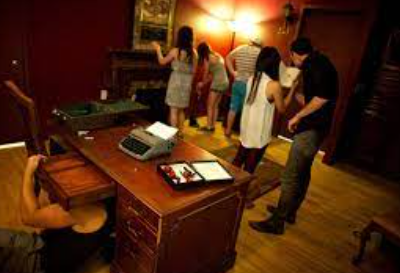 To get in the Halloween spirit I looked up the top three best escape rooms for you and your friends to get in the spooky mood.
One of three escape rooms is Decode in Ann Arbor. It was voted #2 best escape rooms in the USA. Some of the reviews include: "Fantastic escape room! Very challenging, but doable, as a couple's activity. A bit pricey, but you can reserve the whole room with no concern for walk-ins, and the quality makes it worth it. Look forward to going again." said Alex Pague.
Another one is Locked 460 in Grand Rapids. Sara Bauer posted a review saying "For my first experience doing an Escape Room, I had a blast. The room was difficult enough to keep us confused, but easy enough to find the clues. The staff was helpful and made us feel welcome! We liked it so much, we booked another room to do it again."
Last but certainly not least The Great Escape Room in Royal Oak. This review by Daniel N. makes this place sound amazing. Hopefully I'll be visiting here "The escape room was my first, and it was really fun solving the puzzles. Me and 5 of my close friends played in the room where we had to prevent missiles from launching. We took about 56 minutes out of the maximum 1 hour, but it never felt slow or boring. Highly recommend!".
They all sound so much fun and I wish I had the time to visit all three, but a girl can dream. I hope you, your friends or family have an amazing time at one of these escape rooms!