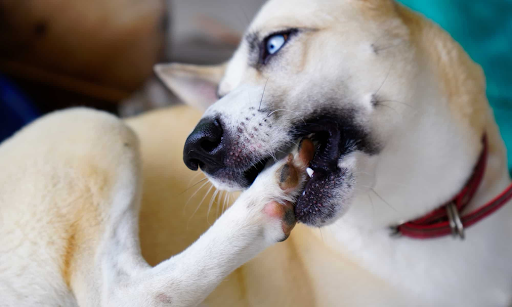 Dogs. Man's best friend. Like all best friends they act a little weird sometimes, whether it's opening doors to biting toes. We spoke to a few of our fellow students who own dogs on what weird things their dogs do. 
To start off we spoke to Sophie Anderson about her dog Bella, "She can open doors, just a few months ago she learned how to open them." Sophie states, "She has opened pantry and cabinet doors looking for food." We also found out that Bella probably learned this from Sophie's other dog Knox who is blind and learned this by adapting to his environment.
Next we interviewed Charles Lievense about his dog Zelda. "She screams all the time, even when she's not scared." Charles isn't quite sure why Zelda does this but hopefully he'll find out soon. After Charles we talked to Henry Jarema about his dog Piper. "She likes to flip around on the couch, ever since we got her she's done that." Well we know that we are flipping out hearing of this. 
Many other students said that their dogs would eat poop, bark all the time (even when nothing is happening), and sit and watch tv. I wonder what a dog's favorite show is. Now we all know that dogs do weird things but the question is why. After hours upon hours of research (more like 45 minutes),we found this. According to humanesociety.org, "Our dogs go through so many physical and mental changes in their first few years of life that it's actually equivalent to more than 20 human years…of course your personality and preferences would change along the way! The same is true for our canine companions."
 Now aging may be one factor of a dog's weird or sudden behavior but there are many other factors. According to science.org, "In the dog, the development of behavior may be divided into several natural periods marked off by important changes in social relationships." This is a little bit like us humans. We all start to act a bit differently in new social situations. Of course these are just a few reasons why dogs can act weird but mental factors, genetics, and injuries were a common theme in the articles and websites. 
However some dogs are just weird. We looked at our friend MacKenzie Stearns dog Everest. She will bite toes for absolutely no reason, why she does that we do not know. Mack has told us that Everst had done this ever since she adopted her. Some speculate that Mack has taught her to do this. Maybe that is the case but we will never know.
We love dogs and we love everything they do. (not pooping in the house). They do weird things but so do we. If your dog has a strange behavior not to worry, they're not alone. Aging, social environment changes, genetics, injuries, and personalities We can conclude that these are some of the things that make dogs have weird behaviors.