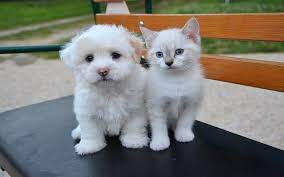 I asked 29 people at West Middle School whether they like cats or dogs. Personally, I thought it would be dogs because we are the Bulldogs. 
Most people like dogs because they are energetic, good companions, and they ease stress. The cons are costs, excessive work, and not being able to find a place for the dog to stay when away. Bentley Wilkin, says "They look out for you and they can be service dogs. We don't see cats being service animals. Also they are very social and they can be good active companions". 
Some people like cats because most of all, they reduce anxiety. They also are quieter and tend to be less expensive to take care of. They do have cons, though. Big things cat owners hate are cleaning the litter box, The amount of cat hair (which is more noticeable than a dogs), and they bring lots of dead rats and lots of other things into the house. Josie Baker says, "Cats are like roommates. They're adorable.". 
This concludes that West Middle likes dogs more than cats, with the vote being 11 for cats and 18 for dogs.