The Last West Track Meet of 2018 and Predictions of the League Meet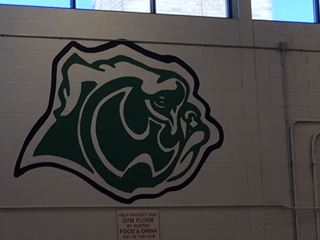 Hang on for a minute...we're trying to find some more stories you might like.
We have all heard about the West Middle School track team at some point by now, from the announcements, or maybe a friend! Tuesday, May 29th there was the last 2018 West Middle school dual track meet against East Middle School. 
On Tuesday, May 29th the West track team had their last meet until the league meets on June 5th & 6th. On Tuesday, West went up against East Middle School.  Unfortunately, West lost against East 124 to 86. On the other hand, some new school and personal records were beaten! The girls 400m relay team beat their own school record with a time of 55.38 seconds! We also had some other big wins in this meet. Bailey Kenndney won Shot Put for girls with a distance of 29'11".
 In other news, we think the track team had a good season. We have made a prediction of what the results of the league meet may look like. We think that West Middle School will come second or third because they have not won every meet. In the first place, we think it will be Liberty Middle school because they have been undefeated! They are a strong team but the Bulldogs are stronger! WHAT'S HAPPENING? BULLDOGS ARE HAPPENING!!
Let's wish all our Bulldogs good luck in the league meet and who knows our predictions may not be right? GO BULLDOGS!!!