Texas Tech upsets UofM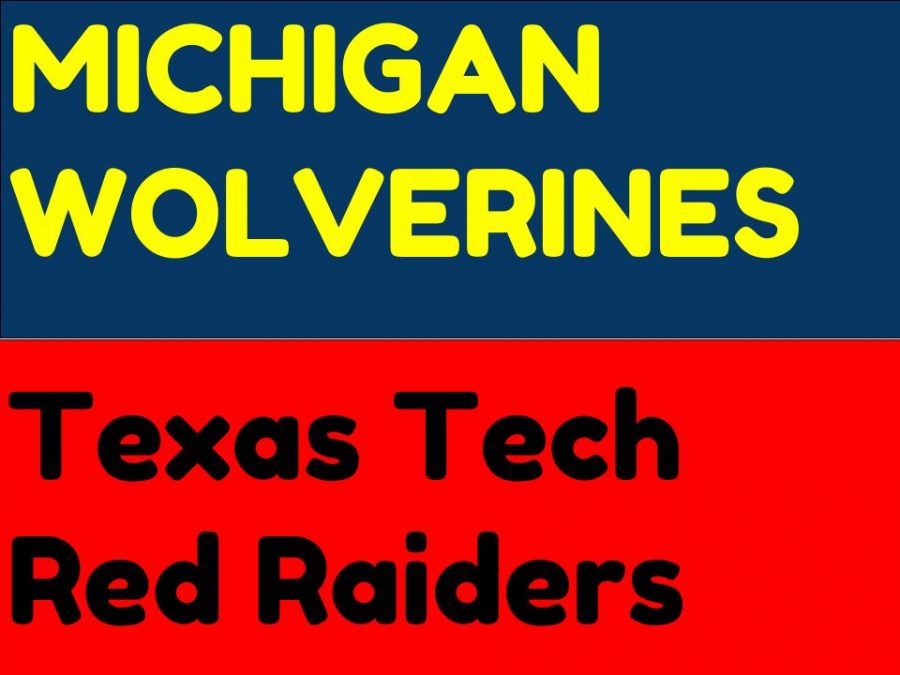 Darrius Williams, Reporter
April 11, 2019
Texas Tech upsets Michigan in the Sweet 16
Thursday, March 28, 2019, Texas Tech destroyed Michigan with a final score of 63-44 during NCAA Honda Center Sweet 16 tournament.  
The Texas Tech players David Moretti (point guard), Jarrett Culver (guard), Matt Mooney (guard), and Tariq Owens (forward) carried the team by hitting most of their shot from beyond the arc.
Michigan had a tough time shooting the entire night. They went 1 for 19 from the 3-point range. The Wolverines also had a tough time with keep the ball in their hands, having 14 turnovers, which 8 were off of steals. Lack of Wolverine ball handling skills helped Texas pull off the win that night.
Texas Tech maintained the lead going into the second half. Texas Tech had a great game overall, with 4 blocks, 8 steals, and a low of 8 turnovers. This game was a two-man show with Davide Moretti (15 points) and Jarrett Culver (22 points) for Texas Tech.
For Michigan, nobody seemed "on" except for player Ignas Brazdeikis with 17 points and Charles Mathews with 12. Darrel Williams II, brother of West student Darrius Williams, is a loyal Michigan fan that was very unhappy with the outcome of the game. Darrel has major respect for Texas Tech. He declared that "Jordan Poole did horrible and didn't do his job and everyone else sat there and watched." At one point in the game by the end of the first half Michigan had a low of 16 points. That is the lowest they had all season.
I wish Texas Tech the best of luck moving forward in the tournament…until next year.