West Staff and Students prepare for the 2019 Crossover on FRIDAY!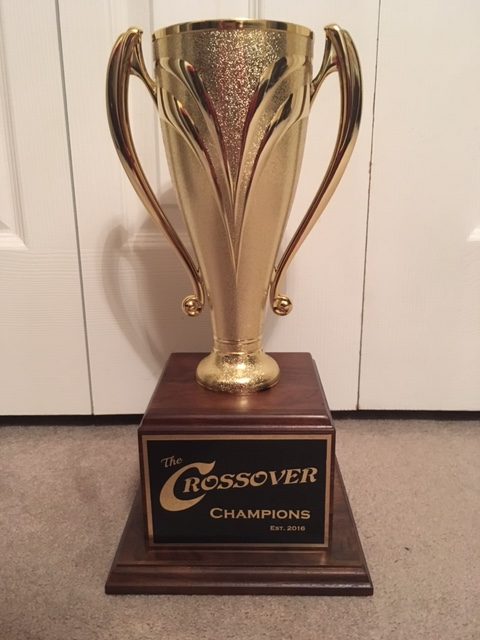 Selena Francis, Reporter
November 6, 2019
This year's Crossover is on Friday, November 8, 2019. Doors open at 5:45 p.m. and the actual events start at 6:30 p.m. All 5 middle schools and their mascots will be there! Student pick-up will be at 7:45 p.m. at Plymouth High School gymnasium. All proceeds for this fun event will go to the Canton and Plymouth Good Fellows. The fee to attend is $5.00 or FREE if you are wearing a Crossover t-shirt.
For the past couple of years, the Crossover has been a basketball game between West and Liberty Middle Schools. This year, everything has changed. For one thing, ALL five middle school students and teachers will be involved. Instead of a basketball game, students and teachers will complete in the following activities: 
Principal Class

Plastic Cup Pickup 

Basketball Musical Chairs 

Speed Cornhole 

Quick Change Scooter

Keep It up!

Hungry Hungry Hippos

Pie in the Face

Big Wheel Battle 

Tug of War
For one thing, the awesome raffle prizes have not changed! It cost $1 for 1 ticket, $5 for 6tickets, 10 $ for 18 tickets   Admission price is $5 for children 5 and up. 
Staff and students will be divided by school. The teachers that are planing the activity for West are Mrs. Hedge and Mr. Szalka. The Crossover helps support families in need during the holiday season by providing food, clothing, books, and art supplies.  Some families that are helped are part of our very own school community. In 2017, we helped support 168 families and over 400 children! The Crossover has been helping families since 2016. 
West wants as many students as possible to attend! Go and watch your teachers compete for a good cause!