Gender Equality At West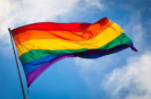 There are many different students with many different gender identities at West. Our Gender Sexuality Alliance mentor, Mrs. Hine, has some opinions on the different ways we can make West more inclusive to all people.
Teachers can do many different things to make students feel included in classrooms. Mrs. Hine states; "It is so important to ask what pronouns they prefer. This can be done confidentially and will make students feel more comfortable in the classroom and with the teacher." she goes on to say "Additionally, teachers can familiarize themselves with the different types of gender identities in our community such as Agender, Bigender, Transgender, Cisgender, Gender Fluid, and Genderqueer."
Don't be afraid to tell your teachers and peers what your preferred pronouns are.