The West Student Elections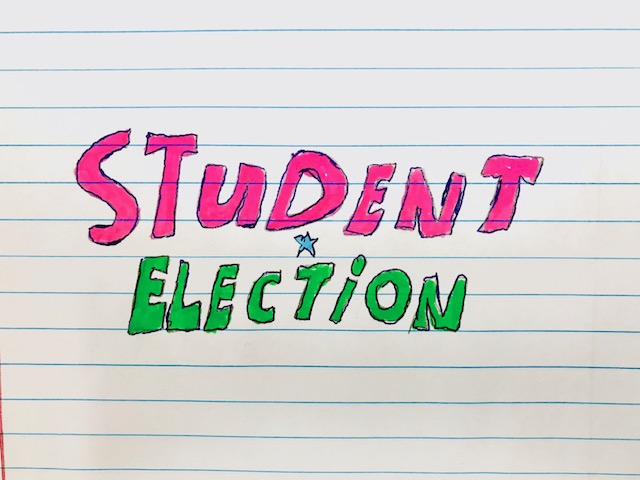 On May 17, 2018 you voted for your president, treasurer, secretary, and vice president. We interviewed these students so you can know what they are going to do for you and your school.
Mary L'Heureux, the new West treasurer told us, "I will improve our school by hopefully making the dances/activity nights more enjoyable. I am aware that there is a certain budget they use, so I hope to find ways to better spend the budget and get activities that will appeal to more people and a school store would help a lot. This is because if students forget supplies, they can easily have something to go to. Also, if there happen to be students that arrive very early daily, it gives them a chance to have something to do. I am looking forward to my position very much. And I think my campaign went very well, the best it probably could have gone. I'm still in shock that I won, but I feel like since I was the only 7th grader running."
Frances Walewski was one of the sixth graders running for Vice President. Frances won the competition and stated the following, "If I could have improved my campaign I would have liked to meet more people personally. To improve the school, I will support new clubs that more students would like to participate in. I also think that the students would really benefit from the PBIS class meetings being  more interactive. If we had more activities that the students chose at the PBIS Quarter Rewards, I think that they would participate in more of the activities. I am looking forward to my position because I am so excited to be the voice for our students and help make West Middle School a more positive place for everyone. I think I won because I surveyed many students and used their feedback to create a multi-faceted campaign. I think I did my best because I gave it my all."
Sofia Poulos is the brand-new West Secretary. "I will improve the school by trying to make sure the bathrooms are stocked with supplies (full soap dispensers and full paper towel dispensers), and by trying to make the Bulldog Battle start off with fair matchup and I haven't thought about a school store before, but I guess it would be cool. I am looking forward to my position very much. I am so excited to have a chance at making West even better than it already is. I think I won because many people liked my campaign video, and the gumballs I passed out, and posters." Is what she told us when we asked her about her ideas for the nest school year. 
Last but definitely not least, we have our new West Middle School President, Jenna Badger. Jenna said that her campaign was the best that it could've ever been. She got to be able to show students who she was and why she would make a good president for the kids at West. She wants to make students excited to come to school because most are not motivated to walk through the school doors everyday. Jenna told us "I love being apart of anything in school where I can be a leader." She believes that she did her absolute best. She was as nervous as everybody else but at the time it was out of her own hands and into the hands of the students. Jenna is going to be great president for the new West school year!
We all appreciate the time and effort it took for our new West students in office to get their jobs. We hope to hear more great ideas from them soon!