The Upcoming 8th Grade Washington DC Trip on October 10th-13th, 2019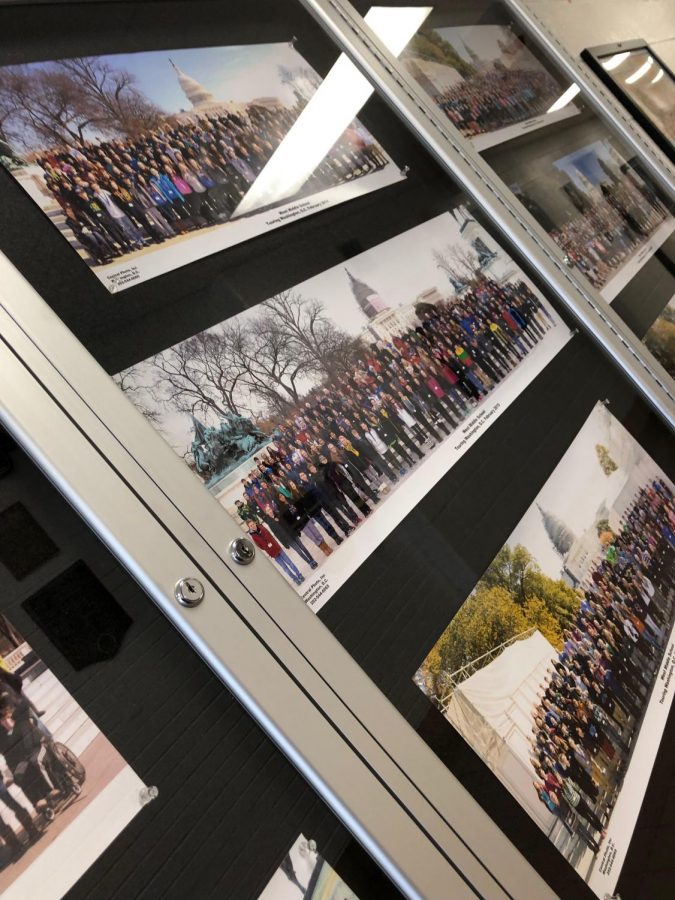 Frances Walewski and Marisa Cribari
March 19, 2019
The annual Washington DC trip is always a big hit for 8th graders. This year's 7th graders need to be prepared because the October trip is just around the corner! The current 7th graders will be going to DC on Thursday, October 10 – Sunday, October 13, 2019. The trip costs approximately $673.00, which will be paid in installments.
Students will be staying at the Hilton Crystal City hotel in Arlington, VA. Mrs. Langenderfer and Mrs. VanEeuwen, 8th-grade Social Studies teachers and the organizers of the trip, commented, "So there are four students per room … there are twenty chaperones. We typically take 4 busses so there is one chaperone for every 10 kids. Chaperones are two to a room."  The DC trippers will be staying with their roommates for 3 days, so choose wisely!
Looks like the students going to DC are in for a fun time! They will be visiting the famous Gettysburg Battlefield in Pennsylvania on their way to DC. In DC they will be embarking on trips to the United States Capitol, the White House, Mt. Vernon ( President Washington's house), Arlington National Cemetery, and the Smithsonian. Students will also view the archives to see the Declaration of Independence,  the Constitution, and The Bill of Rights.
Students will be eating at food courts, along with family-style restaurants and buffets. There will also be breakfast served at the hotel every morning.
The teachers that will be chaperoning the trip are Mrs. Langenderfer, Mrs. van Eeuwen, Mr. Wooster, and Mrs. Rapson. "Other teachers have expressed interest, but we haven't finalized anyone yet," Mrs. Langenderfer confirms. Students can still register for the trip online at the West Middle School website.