Spring Baking Ideas and Reviews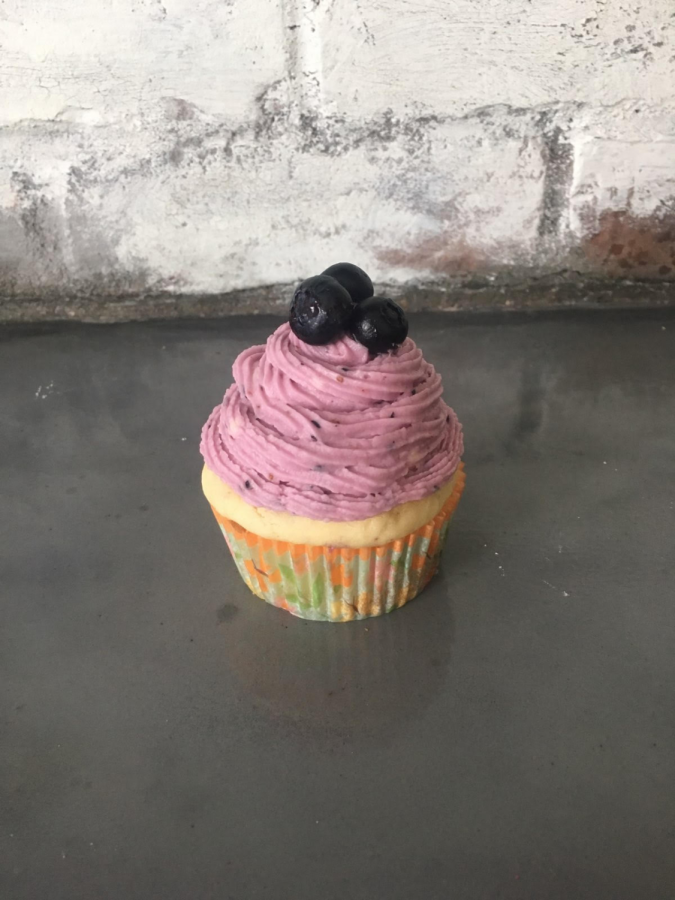 Talia Wassel, Annabelle Zinski, and Gabriella Runnion
April 11, 2019
Easter is just around the corner and for those you who enjoy baking, we are to inspire you to get in the kitchen and try something new.  
Lemon Blueberry Cupcake
The first recipe is a perfect combination of sweet and sour! Talia Wassel states, "I had a great time making them and although they didn't turn out perfect, they really put me in a spring mood!" The frosting for this cupcake is made from scratch, so when making these cupcakes make sure to follow the recipe exactly! Here is the link to the recipe so you can make it at home! Happy baking! https://bakerbynature.com/lemon-cupcakes-with-fresh-blueberry-buttercream/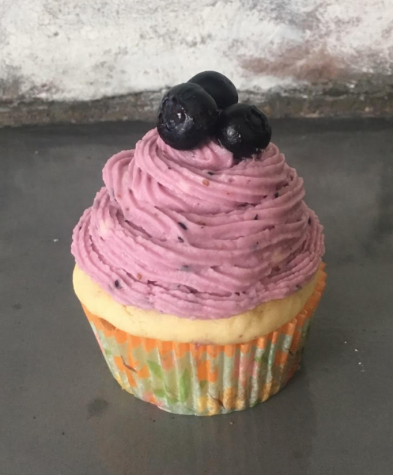 Egg-Shaped Cake
We got the idea from Pinterest, but made our own recipe. We made the cake using a cake mix box and chocolate candies. We made 2 separate cakes and we molded the cakes together using frosting to get the egg shape. Then we frosted the cake and added the decorations. Annabelle Zinski states, "It was fun making and decorating the cakes."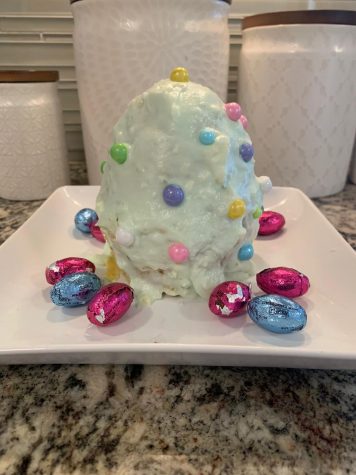 Key Lime Cupcake
The third and final recipe was an invention of our own. This key lime cupcake was inspired by a key lime pie. We simply made the cupcakes from a vanilla cake mix box. We made buttercream frosting and gradually added lime juice and lime zest until we were satisfied with the taste. "It was a little hard to make the frosting less liquidy, so I suggest adding more powdered sugar if necessary." They ended up tasting really good, and I would definitely recommend them!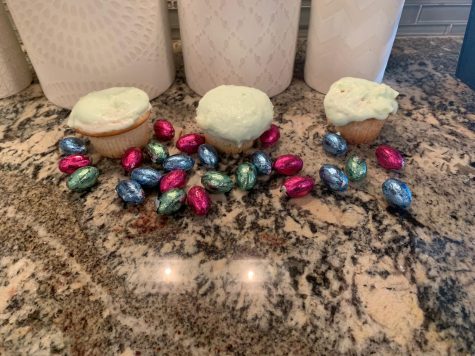 Impress your family and friends by making one of these 3 spring recipes!