8th Grade Recognition Ceremony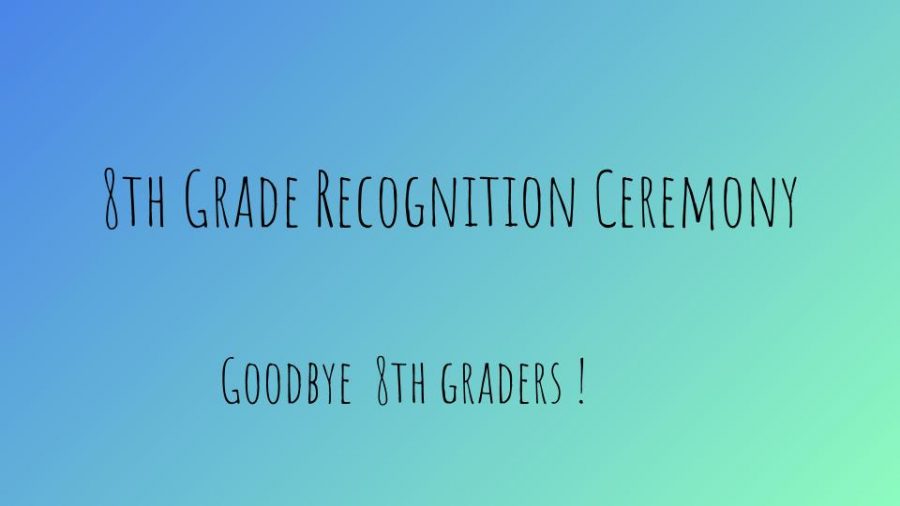 Emma Patrick, Reporter
May 20, 2019
As we know the 8th-graders are leaving this year to go off to high school next school year. The 8th-grade Recognition Ceremony is June 14th, and is in the West gym from 8:45-10:15 am.
8th graders will receive doughnuts and juice during first hour before the ceremony begins. 8th graders will be allowed to leave school immediately after the ceremony. They are not required to stay for the entire school day. 8th graders typically dress up. Girls often wear dresses and boys wear ties.
Chloe Pangborn, 8th-grader at WMS and soon to be Plymouth Wildcat, said, "I'm really excited to just like have like a fresh start at the high school because honestly…I'm excited to make new friends that are probably the most exciting part." Chloe doesn't want to lose her very close friend group and that she's going to miss them so much.
Chloe's favorite teachers are Mrs. Grady and Mr. Szalka. She stated, "I have really enjoyed 8th-grade math with Mr. Szalka. Mr. Szalka is so much fun, he's the best!" Her final statement was, "It's very exciting but also very stressful because I don't know what to expect at the high schools."
Mr. Smiley was asked on what the awards that were given out at the ceremony and he had said. "So for each subject area like there's an award for about 10 students to be recognized. So there is  Language Arts, Math, Science, Social Studies, French, Spanish, Tec ed, Gym or P.E., and art. There are about 10 kids that get recognized. These are the 10 that really stand out in these classes." Then there are a whole bunch of other rewards: Citizenship Award, Perseverance Award, Community Service Award, Best Female and Male Athlete of the Year, and Most Valuable Players for each sport. There are somewhere between 30-40 awards in total.