Behind the Scenes with Mrs. Priest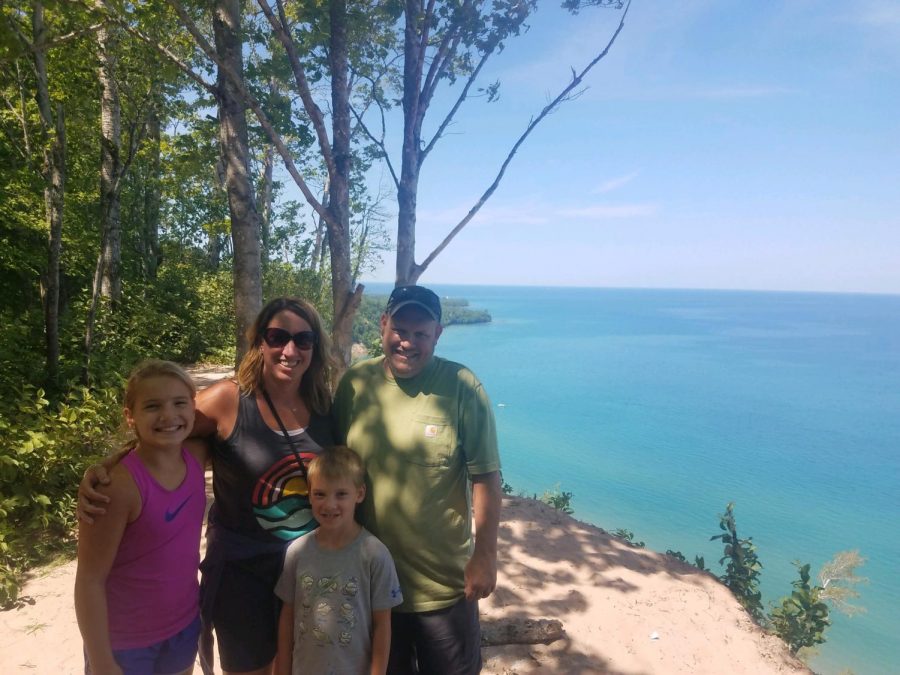 Kayla Nguyen, Selena Francis, Ryann Zaenglein, Annabelle Troyer, and Levity Lockwood
September 20, 2019
Mrs. Renee Priest is a resource room, ELA, math, and Skills for Success teacher. She is married and has two kids. She grew up in the small town of Sandusky, Michigan. Growing up, she played all different kinds of sports. She has been teaching for 19 years and she loves her job. Mrs. Priest loves to help students and her advice is for students to be themselves. "I want students to say something if they see someone doing something [bad] to someone else."
Mrs. Priest likes to work at West because she loves to help kids learn and she loves the staff. She teaches with Mrs. Horvath, Mrs. Holten, and Mrs. Odell. She used to co-teach with Mr. Barnes. Mrs. Priest is helpful and very social.
"I played basketball, softball, and volleyball, I ran track, and I was on the student council." She went to Central Michigan University for her bachelor's degree and went to the University of Michigan for her master's degree. "In college I studied emotional impairments, learning disabilities, and reading."
Mrs. Priest wants to write a suspense fiction novel one day. Mrs. Priest plans to retire to North Carolina and live near mountains.
Mrs. Priest's husband's name is Evan Priest. She is a mother of two, Noelle (11 years old) and Bradley (7 years old). Evan is a Civil Engineer and he likes to play Fantasy Football and hockey. Noelle goes to Millenium Middle School, Noelle plays softball and swims. Bradley goes to Sayer Elementary School. and he plays football.