Have you seen a VSCO student at West?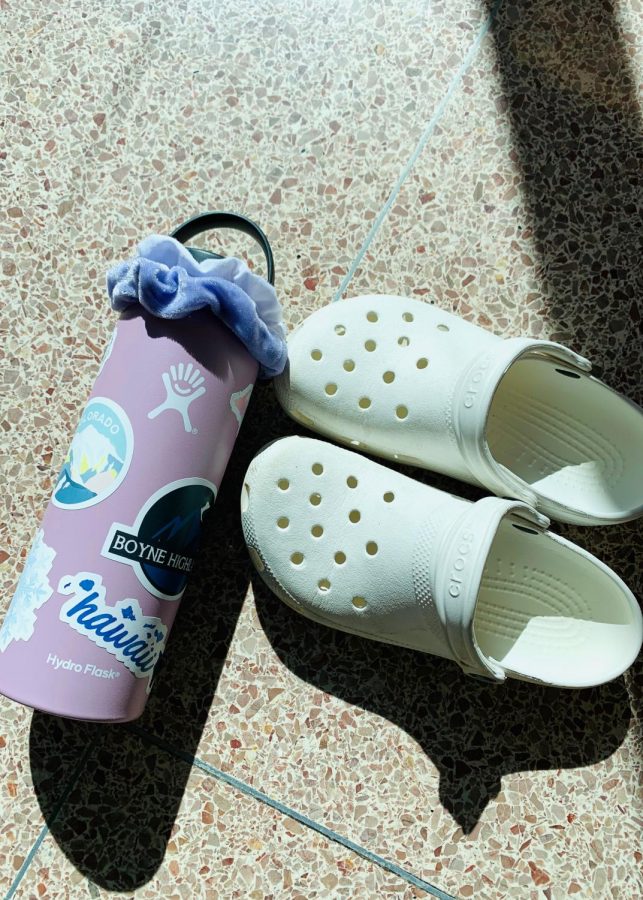 Anne Wiltrakis and Vallyn Rowe-Porchia
October 2, 2019
What makes someone VSCO at West? To start, VSCO doesn't stand for anything, it's an editing app for photos and a "lifestyle" for some people. Surprisingly, 50% of the students we interviewed think they aren't VSCO. The new trend for 2019 includes puka shell necklaces, Hydroflasks, and Kanken backpacks. West Middle School is full of VSCO kids, and here's how we can tell.
Before we say who is and isn't a "VSCO", we will tell you the basic things you need to have to be VSCO. VSCO kids wear oversized shirts, shell necklaces, short shorts, chokers, Birkenstocks, crocs, Lululemon, and bracelets. Some VSCO girls own Kanken Fjallraven backpacks and Hydroflasks. 
First, we interviewed Chloe Daniels, West seventh-grader,  who denied that she was a VSCO girl. Chloe told us that she had a Hydroflask with stickers, scrunchies, white vans and Birkenstocks, bracelets, a polaroid, and Burts Bees Chapstick. Even all of her friends believe she is VSCO. 
Next, we interviewed Lily Koperski (7th grade) She also denies that she is a VSCO girl. Lily owns 7 out of 15 basic items to be "VSCO". She became a VSCO girl  because "She wanted to save the turtles." Lily said that fairy lights make a room VSCO, and she even admitted that she had fairy lights in her room. 
Finally, Jun Shin and Elisa Petroski, West seventh graders, admitted to being "VSCO". They both own more than 50 scrunchies, and they both own a Hydroflask. 
Just because you own "VSCO" items, doesn't make you "VSCO"…or does it?