Just Dance 2020 is Here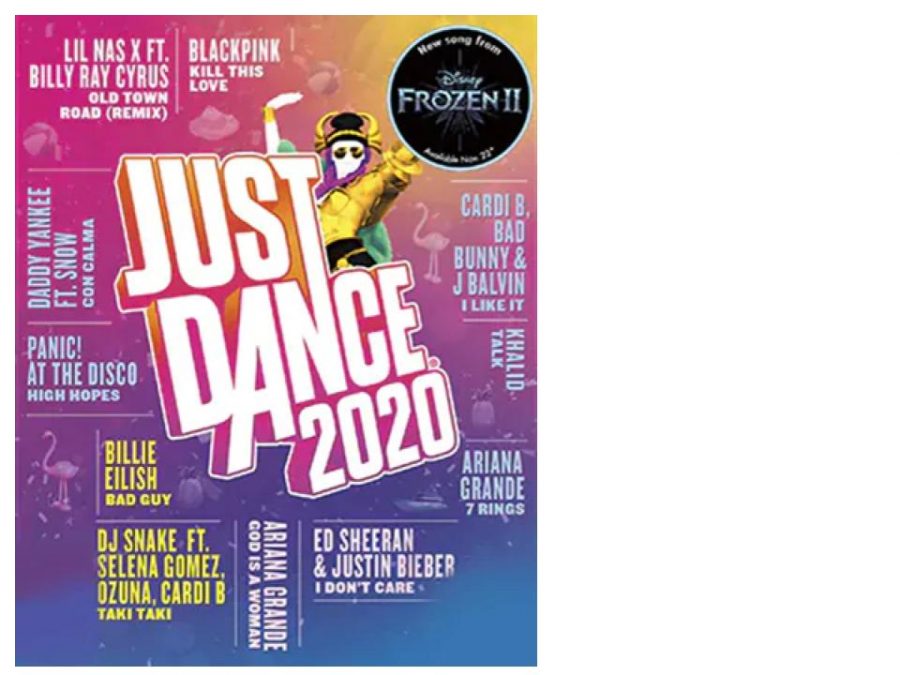 Ubisoft, a company that owns Just Dance and many more games, released Just Dance 2020, on November 5th, 2019. If you didn't already know, Just Dance is a game in which you copy the moves of the person dancing on screen. The game grades you with a sensor and sees how well you copied the dancer on the screen. Just Dance 2020 can be played right at home with a Wii, Nintendo Switch, Stadia, Xbox One, or Playstation 4. It is also a great workout for people who don't want to go anywhere. (It's also great in case of a global pandemic, where you are stuck at home all day.)
 There are different ways to play the game. On each platform, you can either choose to connect to the game with your phone, or you can use the camera, which is not included in Just Dance.
There are also many different songs that you can dance to. Such as, 7 rings – Ariana Grande, Soy Yo-Bomba Estereo, bad guy- Billie Eilish, I Like It – Cardi B, Bad Bunny & J Balvin, Talk – Khalid, High Hopes – Panic! At The Disco, God Is A Woman – Ariana Grande, and Into the Unknown (Frozen 2) – Idina Menzel. These songs aren't even a third of the total songs on Just Dance 2020, with Just Dance Unlimited, there are many more to be danced to.
Natalie Yates, a 7th grader at West, says, "I don't have a favorite song. I like to dance to songs that I know. I like pop because I find it easiest to dance to. I also like songs that connect me to the music." Thomas Grahor, a 4th grader at Farrand Elementary, said he likes, "… either Soy Yo, Taki Taki, or Ma Itu, because I like the songs and the dances."
 Additionally,  Just Dance has harder songs and also very easy songs, which is a plus for people who don't have the slightest talent in dancing. (I'm talking about myself). Yates agrees, "There are some songs that have some difficult moves. I am a very bad dancer but I think if you just keep an open mind and be open to mistakes you can really enjoy it. There are difficult parts but anybody can figure it out."
Grahor disagrees with the way they are rated. He thinks they are rated very badly. "For Taki Taki, it's rated medium; it should be rated easy. Each time we have done it we've gotten megastar, which is the best you can get."
Works Cited
 Sheehan, Gavin. "Ubisoft Releases The 'Just Dance 2020' Song List." Bleeding Cool News And Rumors, 6 Nov. 2019, www.bleedingcool.com/2019/11/05/ubisoft-releases-the-just-dance-2020-song-list/.
"Just Dance 2020." Wikipedia, Wikimedia Foundation, 5 Mar. 2020, en.wikipedia.org/wiki/Just_Dance_2020.