Make your own milk shake in these simple to follow steps!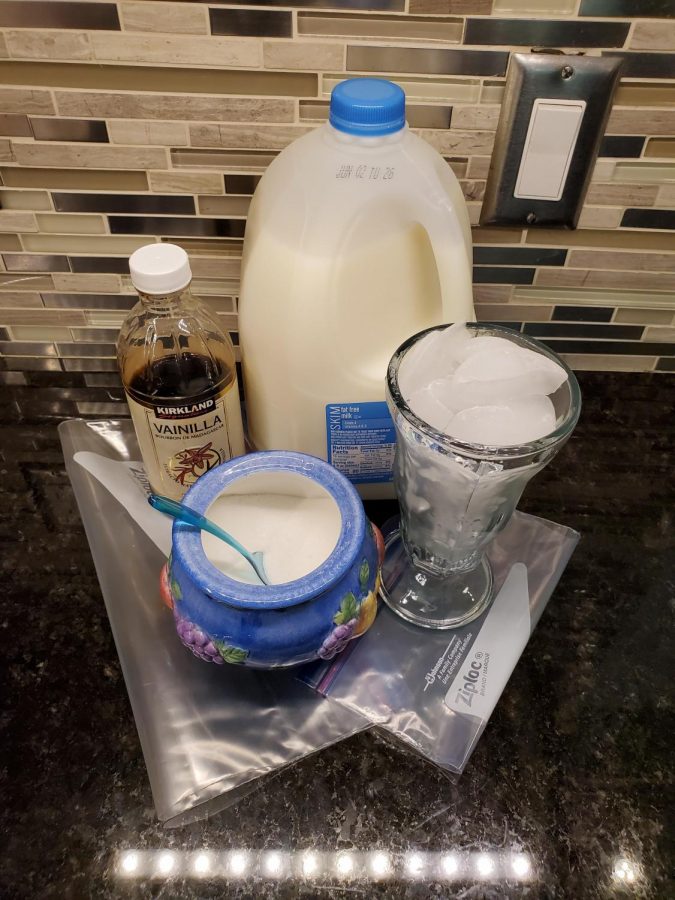 Summer is coming and I think we all love a good milkshake on a hot summer day. Here is a recipe for you.
You will need:
1 cup of milk
1 tablespoon of sugar
Vanilla extract
1 small and one large plastic sealable bag.
Ice cubes
Pour a cup of milk into the smaller sealable plastic bag. Add the sugar and a few drops of vanilla extract with it. If you prefer chocolate, you can add chocolate syrup to the mix.

Seal the bag tightly and shake to mix the ingredients.

Fill the larger plastic bag with ice cubes. Place the bag with the milkshake mix in the larger bag and seal tightly.

Shake the bag for five minutes. Water will leak so be careful. It would be best if you did this part outside.

Remove the small bag, open it carefully, and enjoy!
Works Cited
Foster, Juliana, et al. The Girls' Book: How to Be the Best at Everything. Scholastic Inc., 2008.