PCCS Families are Unhappy with Bus Route Cancellations and Bus Late Arrival Times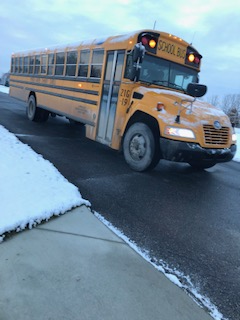 PCCS parents, students, and teachers have not been happy that many bus routes have been canceled and buses have been late picking and dropping off students. This has caused kids who would usually ride the bus to have to find their own ride to school, Mr. Smiley explained.
This problem is not just affecting Plymouth Canton Community schools, it is affecting schools all over the country, even schools in states where the pandemic has settled down, Mr. Smiley explained, "I would be upset if the shortage was only Plymouth canton but in that this is a nationwide problem."
There is a huge shortage of bus drivers. Mr. Smiley continues to explain, "This problem is not just in busing it's everywhere you drive down Ann Arbor Trail, Wendy's and McDonald's are closing early because of a shortage of workers."
People want jobs that make enough to support their lives. There are a lot of job shortages, so people are probably taking jobs that pay more than what the bus company pays. 
An idea that could stop this shortage is raising the bus driver pay per hour. Another idea to end the shortage of drivers is to promote the shortage by spreading the news through the community that there is a shortage of drivers. 
There used to be 800 kids at west middle school and only 100 of them would be dropped off in the morning  Mr. Smiley. Stated  Sadly, the shortage of drivers will continue on, which means the rate of kids getting dropped off by their guardians will increase compared to years before.