Spotlight of the week: Mackenzie Nellis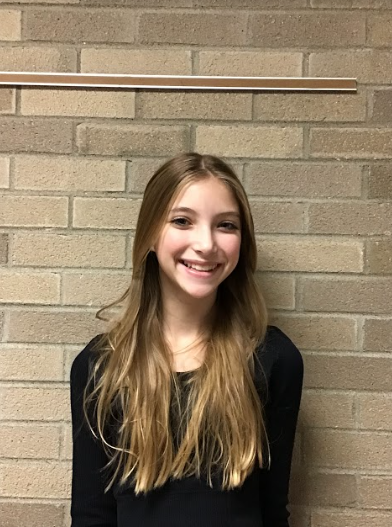 "I like to dance because I like being able to clear my mind and put all my emotions into my dancing." Kenzie dances with the PCCS Middle School Dance Team but her main studio is Michigan Dance Alliance (MDA). 
MDA has been open since 2013.  Kenzie has been dancing with MDA for 8 years and with and with PMDT since august.
"My favorite style of dance is probably contemporary." Contemporary is a very difficult style of dance that includes the strength of ballet and the movements of modern.
 "The PMDT dance team is an amazing way to connect with dancers from other schools." since starting PMDT Kenzie has met new friends from other schools and grown closer to her friends at MDA.
 Kenzie's favorite dance of all time is called "Wishbone" she loves the dance because it had unique choreography and is fun to do.  Wishbone was undefeated all season they also received many judges' awards pointing out the choreography, focus, and determination. 
Kenzie is an amazing dancer who has a very bright future. Her favorite classes to take are progressing ballet technique (PBT) and technique. And I know for a fact she will make it very far!