Taylor Swift Midnight album
Taylor Swift, a successful country pop star song artist, with a new album out and performing HERE in MICHIGAN. Swiftie fans are so excited that a new album is out and they are heading for the tickets. Here at West 2 7th grader girls are Swiftie fans and say what they wanna see and hear.
Sophia Kendall, a Swiftie fan, states "it would be fun to hear a bunch of remixes like love story and like one of the reputation songs." She also says she is going to the concert with her friend. She has never been to a Taylor Swift concert so this is her first time and she has heard really good things about her concert so she's really excited to go. She also says that Taylor performs all around the stage so there aren't any bad spots to sit and see her perform.
Claudia Fisher, a Swiftie fan, states "I would really like to hear All To Well a 10-minute version to me it's a really good song." She says she is going with her mom, her sister, her sister's friend, and her sister's friend's mom. "I am really excited to go to her concert because I've been a Swiftie fan for a really long time and I like to express myself in all of her songs."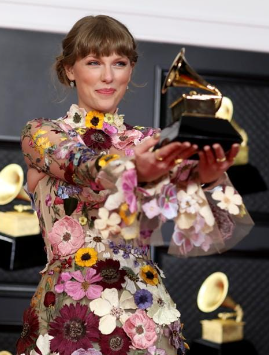 In my opinion, I love Taylor Swift. I think she deserves the best and I'm really happy for her. She is amazing! I am really sad that I can't go to her concert but it's ok. Comment down below if you're going to her concert or comment down below what your favorite Swiftie song you love!!!